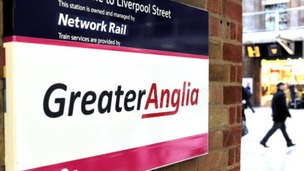 The rail operator Greater Anglia says it's been a positive first 15 months with progress in punctuality and customer satisfaction.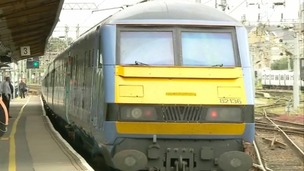 Politicians and business leaders are calling for better train services in the ITV Anglia region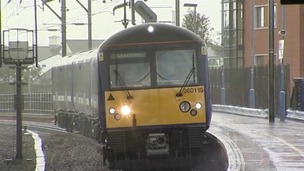 Passengers promised fewer delays
Live updates
c2c will provide half a million extra seats over the course of the Paralympics. Many of those will be used by passengers in Essex. Greater Anglia trains are also offering extra seats, additional train services, and putting on more staff for the duration of the Games.
The Greater Anglia train service between Sudbury in Suffolk and Marks Tey in Essex has been suspended due to a broken down train.
The line running via Bures and Chappel & Wakes Colne has been suspended until a replacement train is found. A replacement bus service is currently being arranged.
Advertisement
There's disruption on CrossCountry trains between Leicester and Peterborough due to a person hit by a train between Oakham and Stamford. Tickets are being accepted on Virgin Trains services. All lines are blocked and trains are currently unable to run through.
Rail fares set to rise
Commuters across our region are bracing themselves after hearing they'll have to pay hundreds of pounds more to travel by train next year.
The government's allowed operators to increase fares by the rate of inflation - 3.2 percent - plus another 3 percent on top of that.
And it doesn't end there because some of those fares could go up even more. It means some commuters will have to dig even deeper to find the money to pay for a price hike of up to 11 per cent. Lauren Carter reports
The East Coast main line that runs through Stevenage and Peterborough will be one of the first in the country to get new trains after the government confirmed a £4.5bn deal has been agreed to build new rolling stock.
Greater Anglia trains on the Cambridge to Ipswich line are being delayed by a broken down train at Dullingham.
Services are currently being delayed by up to an hour and there is no current estimate as to when services might return to normal.
Advertisement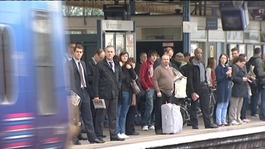 The Government is to spend hundreds of millions of pounds improving rail transport in the East.
Read the full story
Seven of our MPs have joined together today to ask the Government to make improvements to rail services. Representatives from Essex, Norfolk, Suffolk and Cambridgeshire are in London calling for faster trains and more investment.
The MPs have been joined at the launch by representatives from Local Enterprise Partnerships, train operating companies and local authorities.
BEDFORDSHIRE: There is a replacement bus service running on London Midland between Bedford and Bletchley due to broken down train.
East Midlands Trains has welcomed an announcement that industrial action planned by members of the rail union ASLEF on 23rd and 25th June has been resolved.
The company says it now plans to run a full and normal service on both days.
Load more updates
Back to top