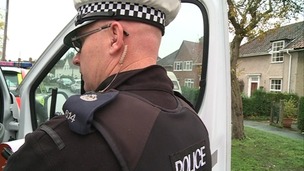 There have been demands today for much tougher penalties for using mobile phones in cars.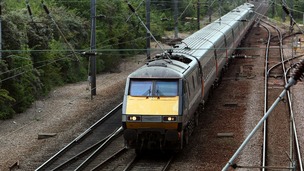 The Government has been accused of "smashing apart" a key rail line over its plans to "bulldoze through" its re-privatisation.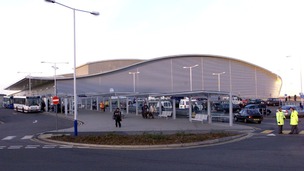 Luton Airport and one of its contractors has been ordered to pay £373,000 in fines and costs over the death of a passenger.
Live updates
A14 toll fears for port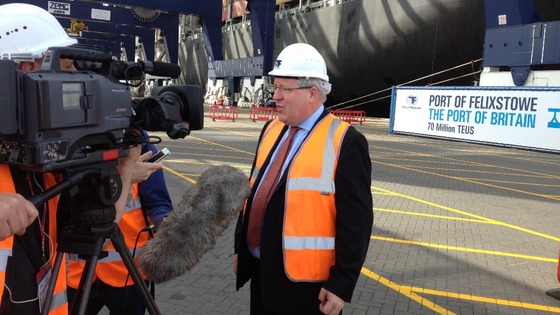 The Transport Secretary, Patrick McLoughlin, is back in the region today to visit the Port of Felixstowe. He'll see the 70 millionth container arrive at the Suffolk port. He's there to recognise the importance of the shipping sector to the British economy.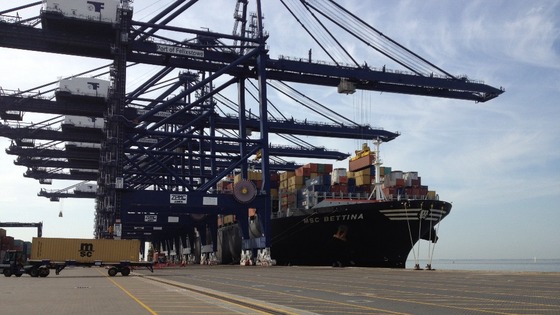 The milestone follows the opening in June of the port's third rail terminal, the new North Rail Terminal, which will double rail capacity at the port. Felixstowe is the UK's main port for exports to the growing markets of South East Asia.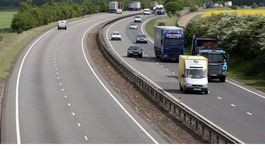 The chancellor is expected to set out a further £11.5 billion of cuts, while MPs in the East are hoping for some good news for our roads.
Read the full story
Advertisement
Pothole road threat
There's a warning that many of our local roads could become "unsuable" if councils aren't given more money to fix potholes.
The Local Government Association says around one in five of our roads are classed as being in a poor condition, and would not be able to stand another severe winter.
Watch Matthew Hudson's reports below....
Pothole road threat
The Local Government Association has witten to the Treasury asking for more money to repair potholes.
Damage to our roads is costing businesses around £5 billion a year and some local roads might have to close unless more Government money is made available for resurfacing, said the LGA.
It added: "Further severe weather could now lead to a tipping point in many areas where roads will become so damaged they will have to close."
The LGA has written to Chief Secretary to the Treasury Danny Alexander asking him to provide greater capital funding for road maintenance.
Pothole road threat
Today we're talking potholes.
Highways bosses are warning that another severe winter and many of our local roads will become "unusable".
We want to know:
What are your experiences with potholes?

Where in the Anglia region are the worst roads?

And what would you like to see done about it?
You can email us at anglianews@itv.com or call us on 084488 16820.
We're also on Facebook and Twitter.
Don't forget to leave your name and where you're from.
On-the-spot fines for bad drivers
Roads minister Stephen Hammond has announced a crackdown on bad drivers with on the spot fines for road hoggers and tailgaters - and a hike in the fine for motorists caught using a mobile phone.
Advertisement
On-the-spot fines for bad drivers
Drivers who hog the middle lane or tailgate other cars face on-the-spot fines of £100 and three points on their licence, under new plans to tackle motoring offences to be announced today.
The fine for using a hand-held mobile phone while driving or not wearing a seat belt will also rise from £60 to £100
How up to speed are you when it comes to the rules of the road? Test your knowledge with this short quiz: (Answers below).
On-the-spot fines for bad drivers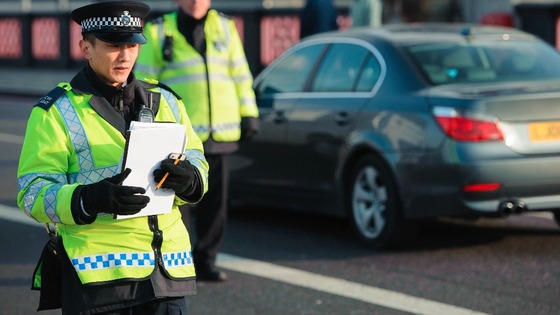 Police are to be given new powers to issue on-the-spot fines for careless driving.
A fine of £100 with three points on the driver's licence will be issued for offences such as tailgating or middle lane hogging.
The new measures were announced by the Road Safety Minister Stephen Hammond.
On-the-spot fines for bad drivers
National
Anti-social behaviour is as big a problem on the roads as it is in wider society. Giving police more discretion to act, and freeing up resources to allow them to do so by cutting procedural delays in court, is good news.

We are also pleased to see that the stick is accompanied by the chance of re-education for moderate offenders.

Raising the fine level to £100 is justifiable to tackle the plague of handheld mobile phone use which slows drivers' reaction times even more than being at the drink-drive limit or taking cannabis.
– Professor Stephen Glaister, director of the RAC Foundation
On-the-spot fines for bad drivers
National
This is a major change in traffic law enforcement and the IAM is concerned that issuing fixed penalty tickets for careless driving downplays the seriousness of the offence.

Careless covers a wide range of poor to reckless driving behaviour that often merits further investigation.

This could free up traffic police time and allow them to maintain a higher profile. But without traffic cops out on the road to enforce this new approach it will have little impact on road safety.
– Neil Greig, Institute of Advanced Motorists director of policy
Load more updates
Back to top