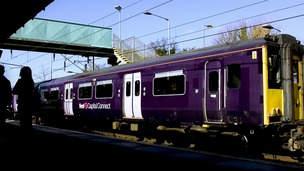 Most rush hours trains across the Anglia region have been cancelled until at least 9am as strong winds sweep in.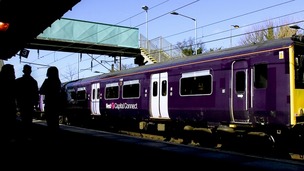 Hundreds of commuter train services have been cancelled in the morning rush hour on Monday because the storm warning.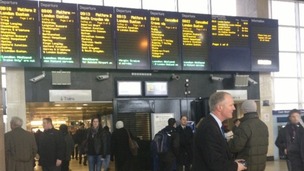 Overhead line problems have again brought rail delays in the Northampton and Milton Keynes areas.
Live updates
One lane blocked southbound between Luton Airport (J10) and Redbourn (J9) due to a broken down lorry. Congestion to Flitwick (J12).
Latest travel disruption
The A149 'Coast Road' is closed in both directions due between Old Woman's Lane (Cley Next the Sea) and The Street (Kelling) after major flooding in the Salthouse area. Buses are being diverted via the A148.
Advertisement
Anglia Travel
A person's been hit by a train on the East Coast rail line near Huntingdon.
Services between 'London King's Cross' and Peterborough are running up to a hour late.
First Capital Connect trains are also affected.
Anglia Travel
The A12 Bascule Bridge is closed and traffic is queueing between the B1532 Pier Terrace/ B1532 Parade Road North and Station Square / Commercial Road.
The bridge is currently stuck in the up position.
Anglia Travel
The main A11 road between Norwich and Thetford has been closed at Attleborough after a herd of cows strayed onto the highway.
Anglia Travel
A signalling issue is causing problems on services travelling to London Liverpool Street from Stansted and Bishop's Stortford.
Advertisement
Anglia Travel
There are delays of up to 30 minutes and some cancellations on trains in and out of Cambridge. There's no estimate as to how long it'll be until normal service resumes.
Anglia Travel
There's disruption on Greater Anglia trains between Ipswich and Felixstowe due to a signalling problem at Derby Road. Replacement buses are being arranged.
Anglia Travel
The A11 Thetford bypass is partially blocked northbound due to an accident- a lorry is involved after A1066 / A134 (Mundford Road roundabout).
The road will probably have to be fully closed both ways for recovery.
Anglia Travel
A1101 is closed both ways due to a serious accident, a tractor involved between A10 / Wisbech Road (Littleport) and B1100 New Road (Welney).
Load more updates
Back to top