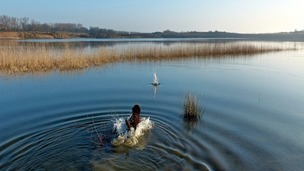 Dry with plenty of sunshine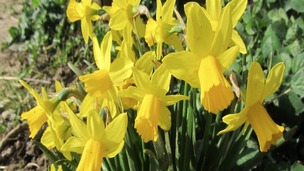 A cloudy murky start for some but sunnier skies will develop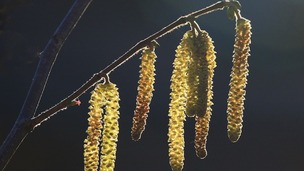 Clear skies at first but low cloud, mist and fog will form in places
Live updates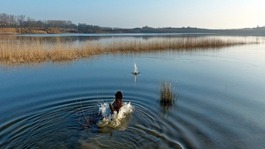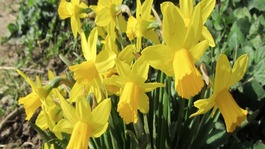 Advertisement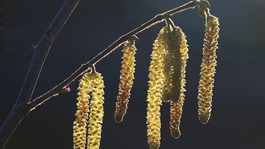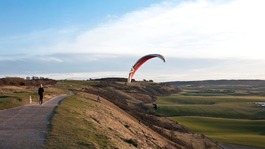 More of your pictures from around the Anglia region. Keep them coming: angliaweather@itv.com
Read the full story
Anglia Weather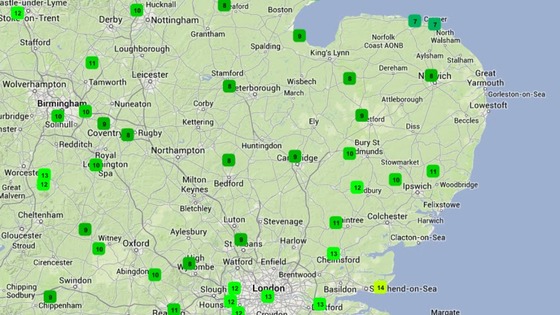 While temperatures soared to 19-20°C in the Anglia region on Sunday, 24 hours later they are struggling to get into double figures.
The map shows the actual temperatures in the Anglia region at 2pm on Monday - on the North Norfolk coast they were 7°C while near Southend they reached 14°C.
The highest temperature in the region on Sunday was 20.4°C at Santon Downham in Suffolk. On Monday at 2pm it was 9°C at the same location.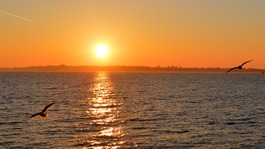 Temperatures in the Anglia region reached 20°C on Sunday putting places like Menorca, Madrid and Rome into the shade.
Read the full story
Advertisement
Anglia Weather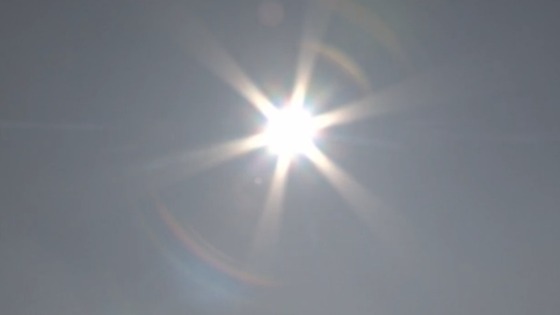 Soaring early spring temperatures in the Anglia region saw warmer conditions than much of Spain, Italy and Greece on Sunday.
The highest temperature recorded in the Anglia region was on the edge of Thetford Forest at Santon Downham on the Suffolk-Norfolk border where it reached 20.4°C (68.7°F).
The UK maximum was only a shade higher at Gravesend in Kent at 20.5°C.
In contrast, the Spanish capital topped out at 19.5°C while in Rome the maximum was 18.7°C. On the Greek Mediterranean island of Rhodes the highest temperature recorded at the airport was 16.2°C.
Average maximum temperatures for this time of year in the Anglia region are nearer 10°C (50°F).
However the record for a March day in the Eastern Counties is 25°C (77°F) recorded again in Santon Downham along with Cromer back in 1968.
March 2013 was one of the coldest on record in East Anglia but the year before that it reached 21.6°C in Royston, Hertfordshire on 28 March.
Click here for a report from Hunstanton where the holiday season has started early in the warm, sunny weather
People working in our seaside towns say the unseasonably mild weather has already been good for business. Many coastal resorts rely on the sun to bring in the tourists and this weekend has seen bumper crowds flock to the coast.
Click below to see Kate Prout's report from Hunstanton in Norfolk.
Email your pictures of the spring weather to angliaweather@itv.com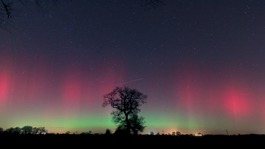 People in Essex and Norfolk have experienced a rare glimpse of the Northern Lights.
Read the full story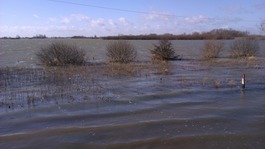 It was a very wet winter in the East Anglia in 2013/14 but not the wettest ever and there were other remarkable aspects of the season.
Read the full story
Load more updates
Back to top