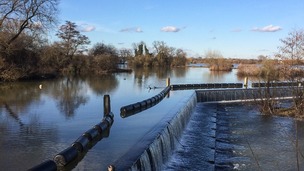 Gradually brightening up on Saturday with long sunny spells developing for the afternoon. Warm with more sunny spells on Sunday.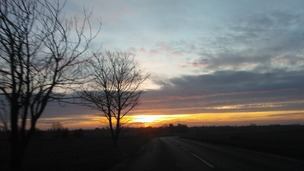 Patchy rain for time then drier with lighter winds after midday but remaining rather cloudy until dusk.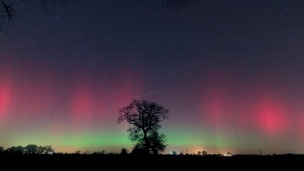 People in Essex and Norfolk have experienced a rare glimpse of the Northern Lights.
Live updates
East battered by strong winds and heavy rain
There's been disruption on the roads and trains today as strong winds last night caused major damage to parts of the region.
Trees have fallen on homes and cars. Click above to watch a report by ITV News Anglia's Kate Prout.
Anglia Weather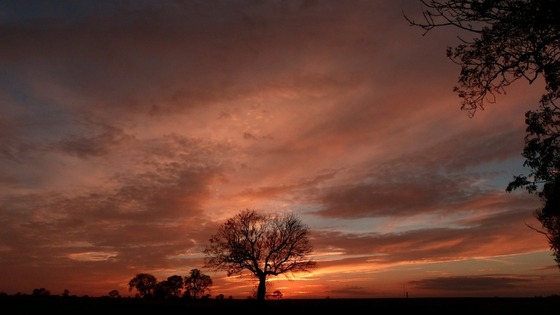 Saturday evening:
Winds continuing to ease, with a colder northwesterly breeze developing and soon clearing showery rain early in the evening. Dry and largely clear with lower temperatures than of late, perhaps giving frost and ice. Minimum temperature 0 deg C (32 deg F).
Sunday:
A drier, brighter and calmer day than of late, with plenty of sunshine after a cold start with frost and ice patches. Maximum temperature 9 deg C (48 deg F).
Outlook for Monday to Wednesday:
Remaining unsettled, although with both wind and rain less severe than of late. Breezy with some rain Monday, gradually improving Tuesday to leave Wednesday largely fine. Overnight frosts remaining limited.
Advertisement
Stormy weather: your pictures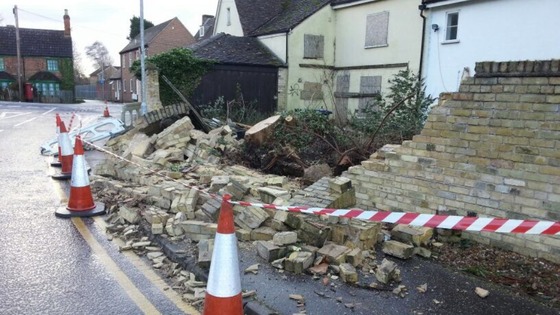 The East has been left counting the cost of the storm damage. These pictures were taken by ITV News Anglia correspondent Russell Hookey from St Neots in Cambridgeshire..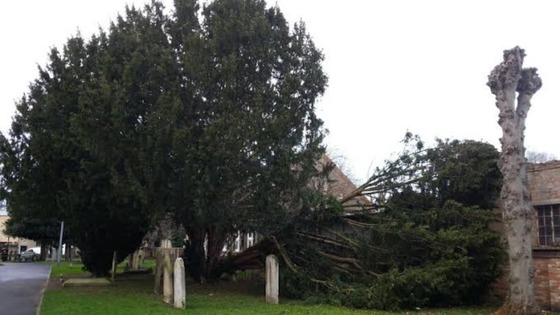 East battered by strong winds and heavy rain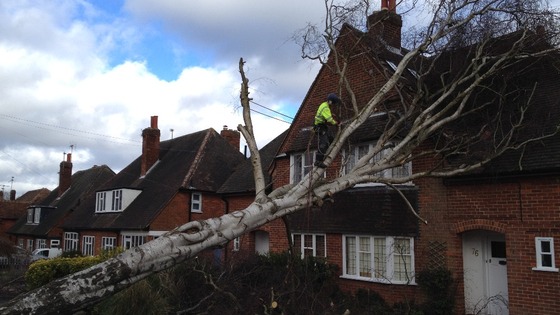 A family in Letchworth had a lucky escape when this tree fell on their house around midnight.
The Calvert family were woken up to discover the tree had narrowly missed their 16 year old son Thomas's bedroom. His bed is by the top floor window on the left.
East battered by strong winds and heavy rain
Storm damage has forced the closure of the Imperial War Museum at Duxford in Cambridgeshire ahead of the busy school half-term.
A spokesperson said: "Due to structural damage caused by high winds, IWM Duxford is closed until further notice. The next update will be provided on Tuesday 18 February.
"We understand that this news will be disappointing to visitors hoping to enjoy our February half term activities. We apologise for any inconvenience caused."
East battered by strong winds and heavy rain
The Met Office has issued a Yellow Warning for Ice across the East of England.
Including, Central Bedfordshire, Hertfordshire, Luton, Bedford, Essex, Cambridgeshire, Peterborough, Norfolk and Suffolk.
The warning is from 20:00 Saturday to 10:00 Sunday 16th February.
Advertisement
East battered by strong winds and heavy rain
Thousands of people are still without power today across the east as engineers battle to get homes and businesses re-connected.
UK Power Networks say there are around 7,600 customers across the East of England without electricity.
Suffolk 2,086
Norfolk 2,112
Essex 1,749
Cambridgeshire 801
Bedfordshire 345
Hertfordshire 494
Buckinghamshire 87
Stormy weather: your pictures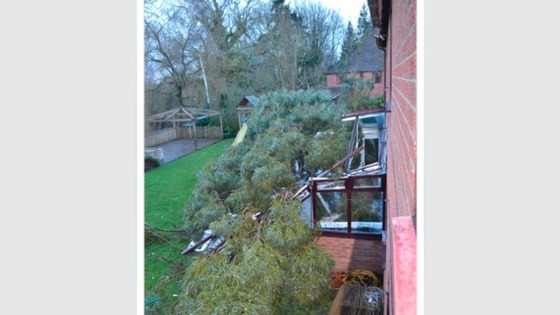 The stormy winds last night created many problems for motorists and homeowners, including ITV News Anglia Tim Vernon.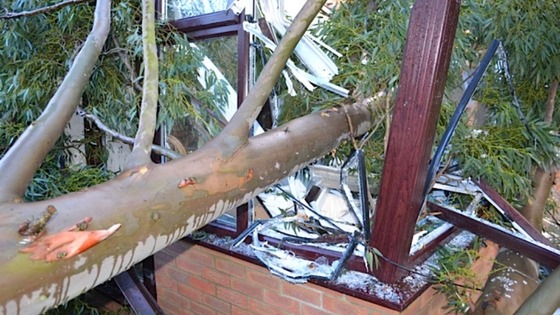 A tree uprooted, narrowly missing his house in Northampton but smashing through his conservatory.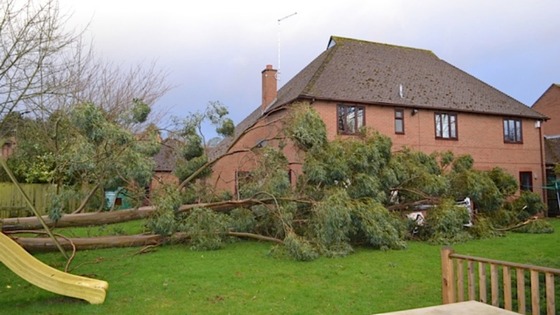 East battered by strong winds and heavy rain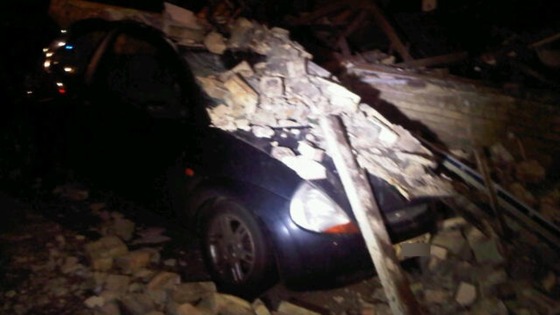 A motorist is counting the cost of the heavy winds after an outbuilding collapsed on top of a car in Cambridgeshire.
Emergency services were called to East Park Street in Chatteris around two o'clock this morning (Saturday 15th Feb.)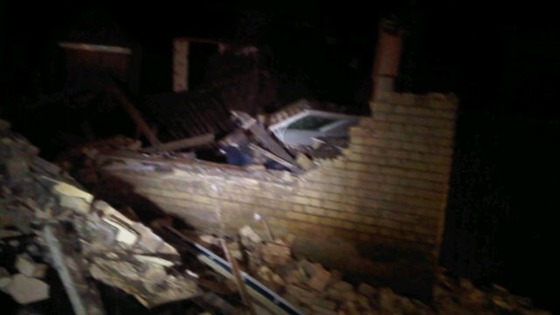 When they arrived they searched the building and car but thankfully no-one was injured.
East battered by strong winds and heavy rain
National
Hertfordshire Fire Service have tweeted a picture showing the Hemel Hempstead sinkhole under the road.
Police are currently investigating a sink hole which has appeared in Wood End Lane in Hemel Hempstead. Avoid area. http://t.co/mZwgHrYGkc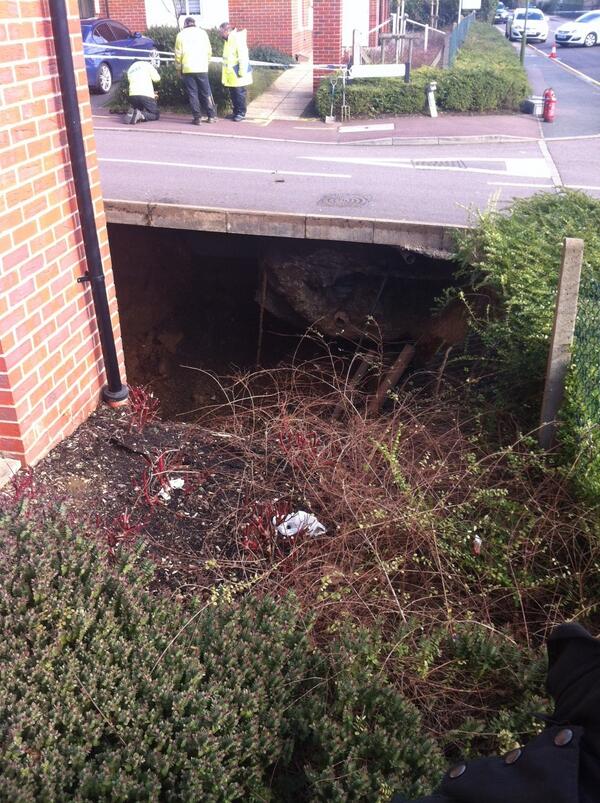 Load more updates
Back to top