Plenty of sunshine across the region. Temperatures well above average.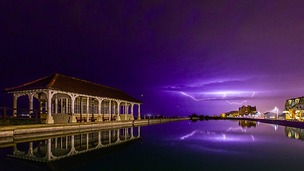 Last night's storms have been followed by torrential downpours and flash flooding today. Here are some more of your photos.
Live updates
Heatwave triggers storms and flash floods
The Environment Agency has issued a flood warning for the River Roach, Prittle Brook and Eastwood Brook at Southend in Essex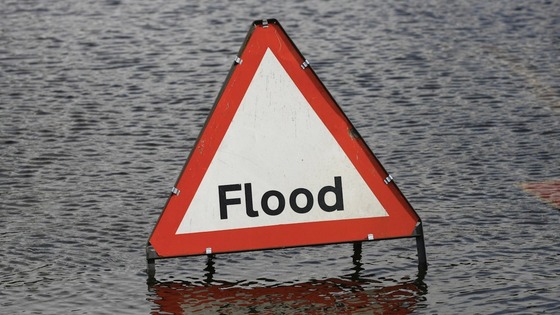 The Environment Agency says immediate action is required and that properties are expected to flood along Prittlebrook, particularly Sutton Court Drive.
There's also a warning about waterside properties in Rochford, particularly Oak Road and St Andrews Road.
Environment Agency Flood Warnings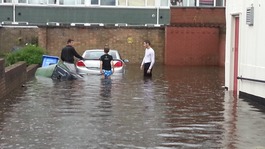 The dramatic weather has continued. Fire services have been inundated with reports of flash floods after the afternoon's downpours.
Read the full story
Advertisement
Heatwave triggers storms and flash floods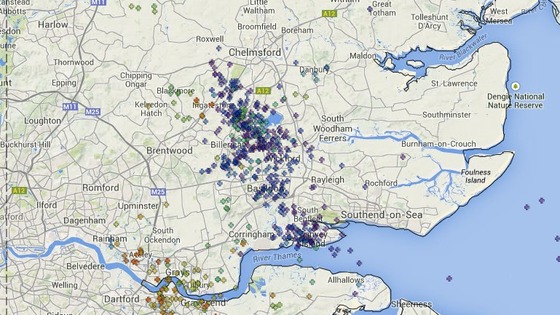 There are train delays of up to an hour on Greater Anglia services between Stratford and Southend Victoria in Essex due to lightning strike.
Lines in both directions are blocked and trains may be delayed by up to 60 minutes. Engineers are en route to assess the problem.
Read more: Met Office yellow weather warning for thunderstorms
Anglia Weather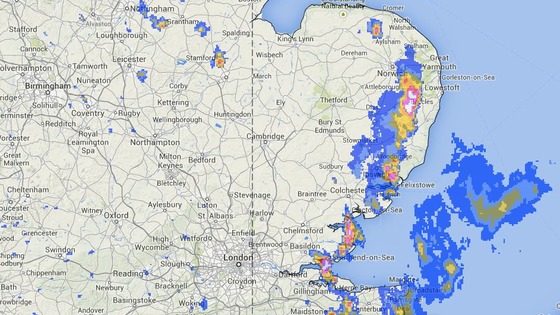 Thunderstorms have started to break out over eastern parts of Norfolk, Suffolk and Essex.
The Met Office has a yellow weather alert in force warning of torrential thundery downpours in places with the risk of surface water flooding. There's also the possibility of hail and strong gusts of wind.
Email your pictures to angliaweather@itv.com
Anglia Weather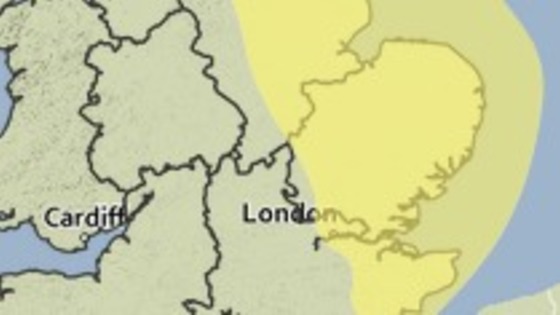 There is a Met Office yellow weather warning in force for further heavy rain and thunderstorms across the Anglia region on Sunday.
The warning says: "Further heavy, thundery showers are likely to develop in some eastern parts of the UK today. Although many places within the warning area will stay dry, where storms do occur, torrential downpours are possible with lightning, hail and perhaps locally strong wind gusts. The most likely areas for local disruption are across parts of eastern and southeastern England."
The weather warning is valid until 11.55pm on Sunday 20 July 2014
"The remnants of the very warm, humid, unstable airmass are still affecting eastern and some central parts of the UK today. As a result, further thundery showers are likely to develop across these parts in response to daytime heating today. There remains some uncertainty regarding exactly where these may develop and, as often happens in this situation, some areas will stay dry."
– Met Office Chief Forecaster's Assessment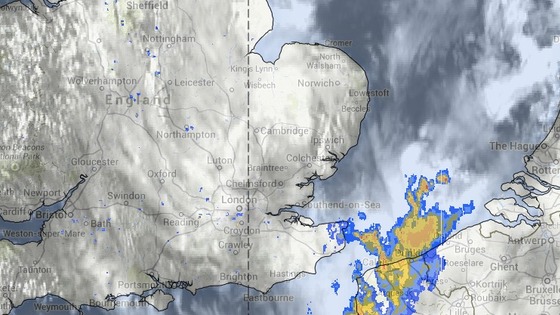 Read more: The latest Anglia Weather forecast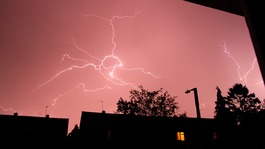 ITV News Anglia's viewers captured last night's spectacular storms as they moved through the region.
Read the full story
Advertisement
Heatwave triggers storms and flash floods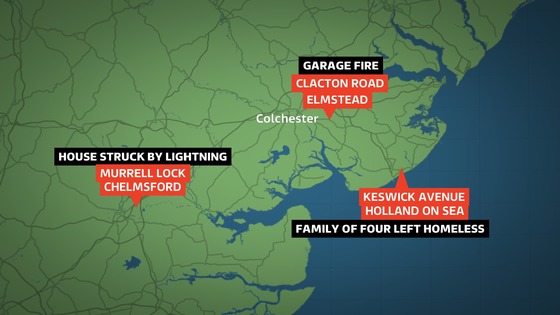 A family of four has been left homeless after their house was struck by lightning during the storms overnight.
It was one of three strikes at properties in Essex as the region was battered by heavy rain and thunder.
The family's home at Keswick Avenue at Holland on Sea was hit at about 4.25am Saturday. It sparked a fire in two semi-detached bungalows.
Firefighters spent more than two hours tackling the blaze.
Earlier, three crews were called to a house at Murrell Lock, Chelmsford, where smoke had been seen pouring from the roof following another lightning strike.
It happened at about 10.45pm on Friday and spread from the roof to the first floor.
No one was hurt but crews remained on the site until just after 5am on Saturday.
And at just after 6am, Essex fire service was called to a third fire in a garage at Clacton Road in Elmstead, near Colchester, which was also thought to have been started by a lightning strike.
Firefighters worked quickly to stop the blaze spreading to the house attached to the garage.
Anglia Weather
National
Ed Miliband will mark out a "new direction" for the Labour Party today as he tells a major party event that Tony Blair and Gordon Brown "did not do enough" to fix fundamental problems with the economy.
In a sign that he is trying to distance himself from previous Labour leaders, Mr Miliband will say: "We have moved on from New Labour. And we are not going back to old Labour."
Speaking at the National Policy Forum in Milton Keynes, Mr Miliband will argue Labour "did great things in Government to redistribute resources" but failed to tackle problems such as inequality and low rates of pay.
He will say a Labour government would instigate a programme to build "a wholly new economy, fit for the 21st century".
Anglia Weather
Saturday: Hot, humid and cloudy, with further heavy thunderstorms and possible longer spells of thundery rain or hail with frequent lightning and gusty winds. Perhaps brightening up at times later. Maximum temperature 30°C.
Anglia Weather
Yellow Warning of Rain for East of England covering Essex, Hertfordshire, Suffolk, Norfolk & Cambridgeshire between 9pm and 11:45pm tonight.
Load more updates
Back to top