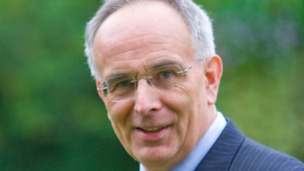 MP Peter Bone insists he is "totally innocent" of allegations of benefit fraud, after his home was raided by police.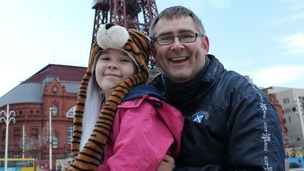 Ellie Holland and her dad Nigel both have a muscle wasting disease - but he's showing her exactly how to get on and enjoy life.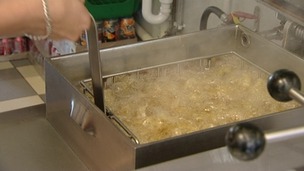 Cooking oil is becoming increasingly valuable which has led to an increase in thefts in the Anglia region
Live updates
Anglia Travel
Irthlingborough Road closed in both directions due to an accident between B573 Senwick Road and Sidegate Lane.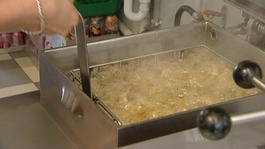 Cooking oil is becoming increasingly valuable which has led to an increase in thefts in the Anglia region
Read the full story
Advertisement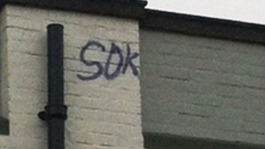 Police are appealing for the publics help to identify a graffiti writer in Wellingborough.
Read the full story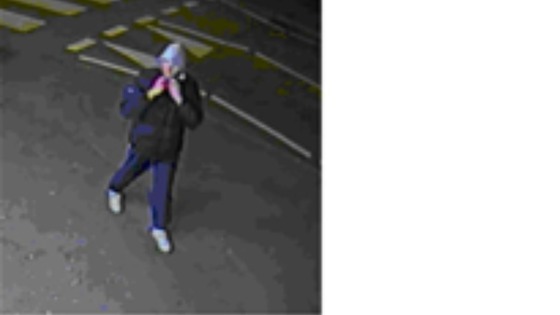 Police have released CCTV pictures of a man they want to talk to in connection with a robbery at the Great Park Stores in Wellingborough.
The robbery took place at around 9.30pm last Friday.
The man threatened the shopkeeper with a knife and demanded cash from the till.
He is described as white, aged 20-30, 6ft tall and of medium build. He spoke with a local accent.
Anyone with information should call Northamptonshire Police on 101 - alternatively, information can be given anonymously to Crimestoppers on 0800 555 111.
Northamptonshire Police are appealing for witnesses following a fatal road traffic collision on Thursday 28 March, at around 10.15pm on the B573 Turnells Mill Lane, Wellingborough.
A 22-year-old woman from Wellingborough was walking across the road, having just come out of a parked silver Ford Focus. As she walked across the road, she collided with a silver Vauxhall Corsa, travelling in the opposite direction of the parked car. She died at the scene.
Snow arrives in the Anglia region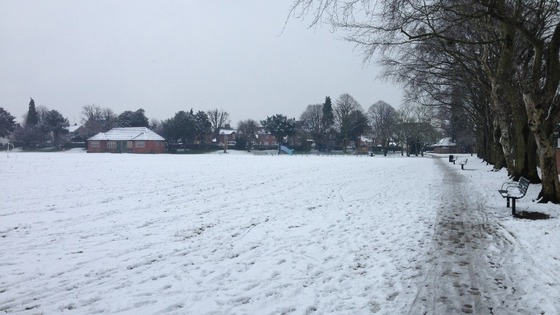 Where in the Anglia region has the most snow? Send us your pictures to anglianews@itv.com.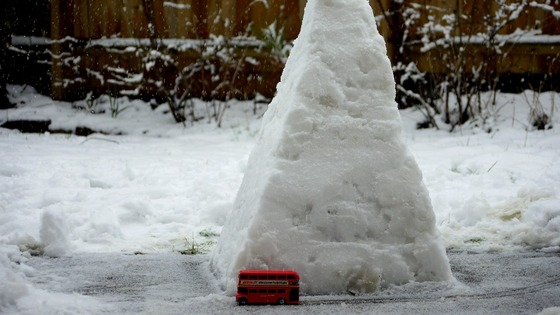 Advertisement
A former pupil from Wellingborough School in Northamptonshire has been telling students about her work helping young people born to parents with HIV in Africa.
Nicola Willis returned to the school along with a 21-year-old woman from Zimbabwe who's had HIV since birth.
Click below to watch a report by ITV Anglia's Russell Hookey:
An artist has created a 3D image of a money pit on a pavement in Wellingborough to highlight the need for people with money worries to seek help.
The picture was created on the street outside the town's FISH advice centre, which offers free financial guidance.
Click below to watch a report from ITV Anglia's Stuart Leithes:
A group of around six masked robbers forced their way into the home of a couple in their 60s in Wellingborough. They got into the house in Croyland Road at around 9pm on Tuesday, January 29th, and demanded car keys.
The 62-year-old homeowner was punched in the face and the 62-year-old woman was pushed to the floor. The men left with car keys, cash and a mirrored jewellery box containing items of jewellery.
Wintry weather hits region
Load more updates
Back to top