Whale washed up on Norfolk Coast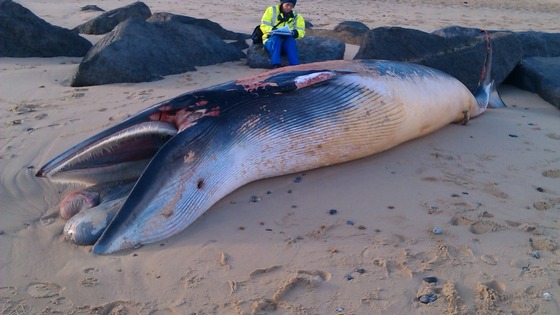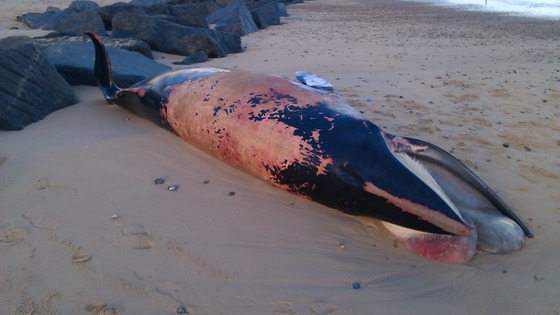 A dead whale has been discovered on Sea Palling beach, three days after a minke whale washed up at Cromer.
The mammal, thought to be another minke, was found earlier today (Monday 25 November) in a remote area of the north east Norfolk beach.
Norfolk Cetaceans said: "This 5.8m young female has probably been dead no more than three to four days.
"She looked well fed and had no obvious fatal injuries. I suspect she may have got into shallow water on the landward side of the reefs here and couldn't get back to sea."