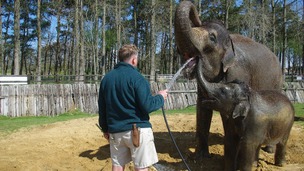 Baby elephant cools down in the warm weather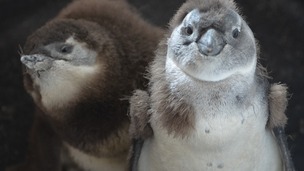 A pair of African black-footed chicks are being hand-reared by staff at Whipsnade Zoo in Bedfordshire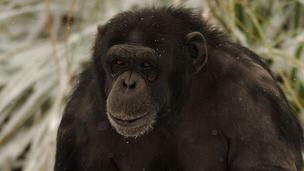 Research at Whipsnade Zoo in Bedfordshire has shown that just like human crossword addicts, chimpanzees love having their brains teased.
Live updates
Cheet-ahhh! Cubs make zoo debut
The 12 week old cubs are the second biggest ever litter of the endangered species to be born in the UK. They've been an instant hit with visitors at Whipsnade Zoo as Lauren Carter reports.
Cheetahs make Whipsnade debut
A litter of Northern cheetah cubs made their first public appearance at Whipsnade Zoo. The 12 week olds are the second litter of the endangered species to be born at the zoo
Advertisement
Rare zebra makes zoo debut
A rare baby zebra has taken her first public steps at Whipsnade zoo.
The Grevy's Zebra foal was born just three-weeks-ago and is already geting to grips with the rest of the herd.
She is the 27th foal to be born at the Zoo as part of a European Endangered Species Programme and is an important addition to the species which is classified as 'Endangered'.
Zoo to benefit from Lynx effect
Whipsnade Zoo celebrate the arrival of three lynx kittens.
The three female kittens were born in June but have now just begun to explore their new surroundings.
The triplets are the second litter to be born to Whipsnade's rare European Lynx – one of Europe's largest predators. They were born blind and helpless, weighing between 8.5oz and 15oz and will reach adult-size at around two-years-old.
New arrival at Whipsnade Zoo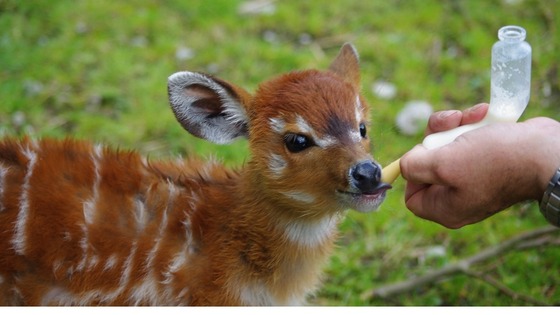 Keepers at Whipsnade Zoo in Bedfordshire are bottle feeding a newly born sitatunga.
Seven-week-old Chloe is being given the milk to supplement the milk provided by her mother.
Sitatunga (Tragelaphus spekii) are swamp-dwelling antelope found throughout Central Africa.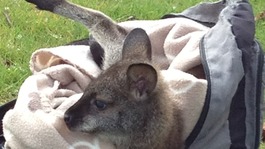 An orphaned baby wallaby is busy settling into her new home - which comes in the shape of a rucksack.
Read the full story
Advertisement
Anglia News in brief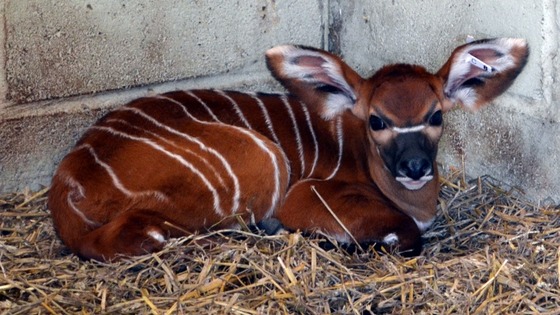 An endangered Bongo calf has been born at Whipsnade Zoo in Bedfordshire.
The Bongo (Tragelaphu eurycerus) is part of the antelope family. Its natural home is in swampy areas of east, central and west Africa.
The calf, which hasn't yet been named, is said to be doing well.
Load more updates
Back to top