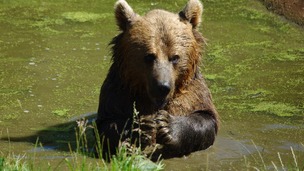 As summer temperatures start to soar the animals at Whipsnade Zoo in Bedfordshire have been finding ways to cool off.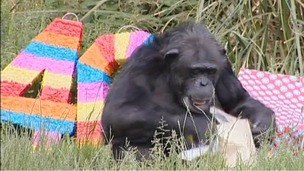 A chimpanzee has reached the grand old age of 40 at Whipsnade Zoo in Bedfordshire.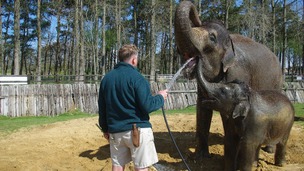 Baby elephant cools down in the warm weather
Live updates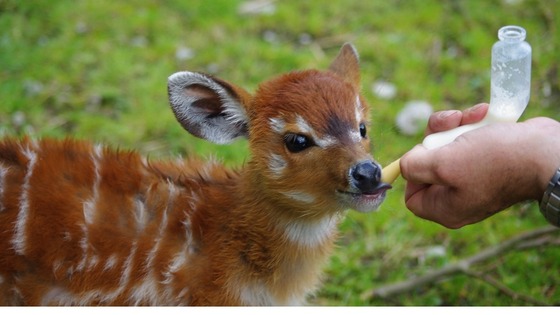 Keepers at Whipsnade Zoo in Bedfordshire are bottle feeding a newly born sitatunga.
Seven-week-old Chloe is being given the milk to supplement the milk provided by her mother.
Sitatunga (Tragelaphus spekii) are swamp-dwelling antelope found throughout Central Africa.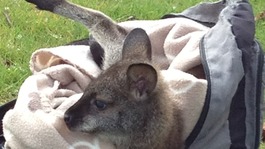 An orphaned baby wallaby is busy settling into her new home - which comes in the shape of a rucksack.
Read the full story
Advertisement
Anglia News in brief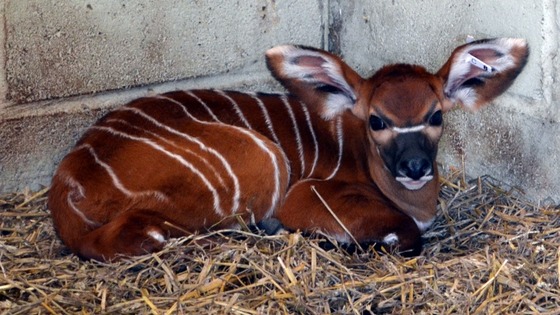 An endangered Bongo calf has been born at Whipsnade Zoo in Bedfordshire.
The Bongo (Tragelaphu eurycerus) is part of the antelope family. Its natural home is in swampy areas of east, central and west Africa.
The calf, which hasn't yet been named, is said to be doing well.
Load more updates
Back to top