A police search is underway after a car crashed into a house in Whittlesey, Cambridgeshire yesterday afternoon (July 24).
Officers followed a red Volkswagen Passat that was seen driving dangerously just before 2pm near the level crossing in Ramsey Road, Whittlesey. Having left the road in the Limes area, the car collided with a house.
No one was in the house at the time, and it's believed that no one was injured.
Police are currently searching for the driver of the Volkswagen, who fled the scene.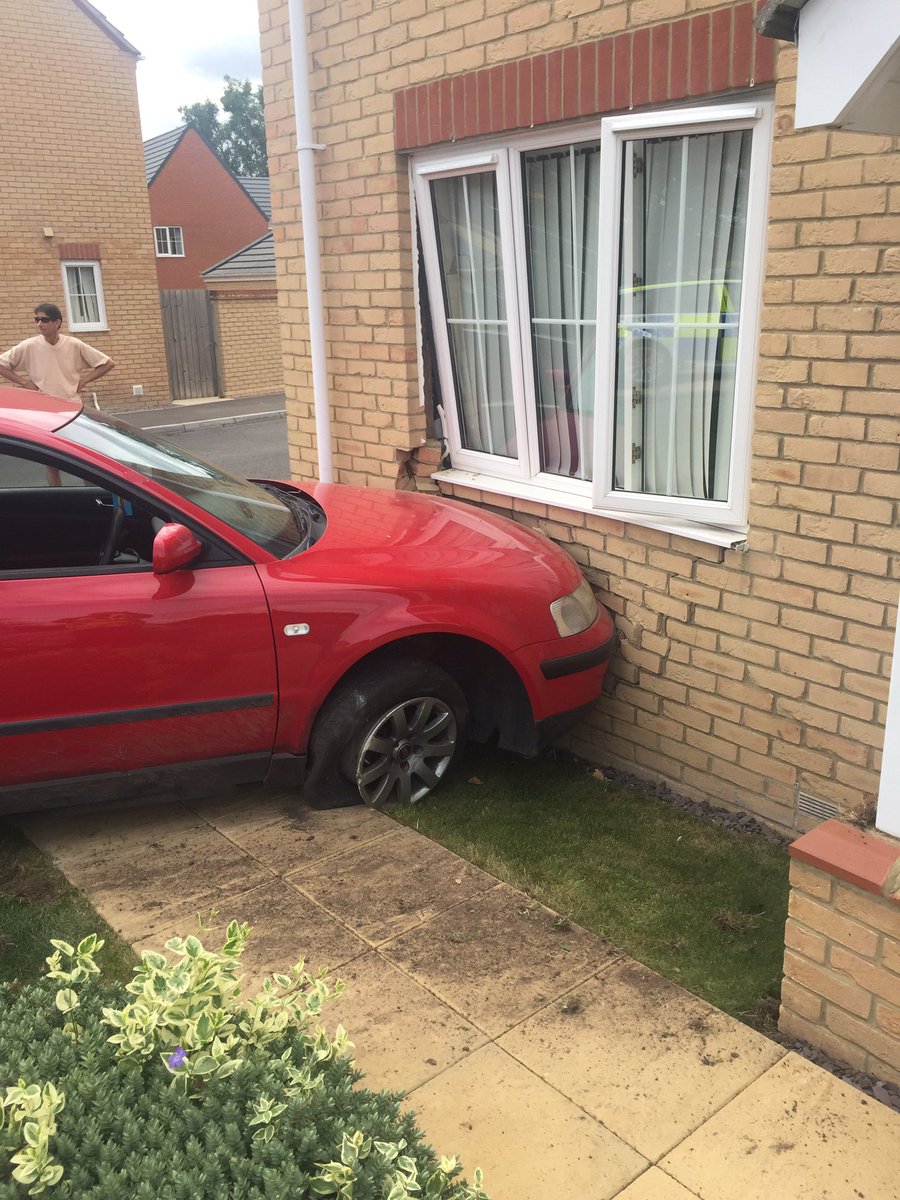 A father and daughter syndicate from Whittlesey near Peterborough have won a £729,026 share of the Lotto jackpot.
Read the full story ›
Advertisement
Archaeologists working in the Cambridgeshire Fens have uncovered what could the best-preserved Bronze Age dwellings ever found in Britain.
The large, circular houses at Must Farm at Whittlesey near Peterborough stood on stilts over a river 3,000 years ago.
It's not the first time archaeological finds of world importance have been unearthed in the Anglia region, which has provided rich pickings for history hunters.
In the 1930s the famous Sutton Hoo burial ground was unearthed, it's now believed that it could have been the last resting place of the Anglo Saxon King Raedwald.
In 1998 the Sea Henge site was uncovered in Holme next the Sea in North Norfolk, it was an important ceremonial site during the bronze age.
In 2014 fossilised footprints were found on the Norfolk coast. They are around 900,000 years old and belong to the first humans to settle in northern Europe.
Click below to watch a report on what's been dubbed Britain's Pompeii from ITV News Anglia's Olivia Kinsley
Archaeologists in Cambridgeshire have discovered what are thought to be the best preserved Bronze Age homes every found in Britain.
Read the full story ›
Wildlife experts have warned that birds of prey are being killed almost every week in the British countryside.
Read the full story ›
The RSPB is offering a £1,000 reward in appeal for information on shooting of rare red-footed falcon in the Cambridgeshire Fens.
Read the full story ›
Advertisement
Police have renewed appeals for witnesses following a spate of ram raids on cash machines across the region
Read the full story ›
Police are investigating after two cash machine ram-raids took place in Bedfordshire and Cambridgeshire.
Read the full story ›
The owner of a building in Whittlesey said he's 'devastated' after a ram-raid by robbers in the early hours of this morning.
Cambridgeshire police were called at 2.55am to reports of a group of men attempting to remove an ATM at Delph Service Station in West Delph.
Raj, who has owned the building since the early 70s said he's glad they didn't get away with any cash.
Load more updates