Trains are running at a reduced speed through Essex because of urgent repairs to a railway bridge near Witham.
Read the full story ›
Rail operator Greater Anglia is warning of a reduced train service on the Essex mainline to and from London on Monday because of emergency repairs to a bridge at Witham.
Damage to the bridge at Blunts Hall Road means only one of the two lines is open and is being used by trains going in both directions.
Greater Anglia says a reduced service will operate on the line on Monday 6 July affecting services between Colchester and London including those from Norwich, Diss, Stowmarket and Ipswich.
Earlier on Sunday buses replaced trains between Chelmsford and Colchester.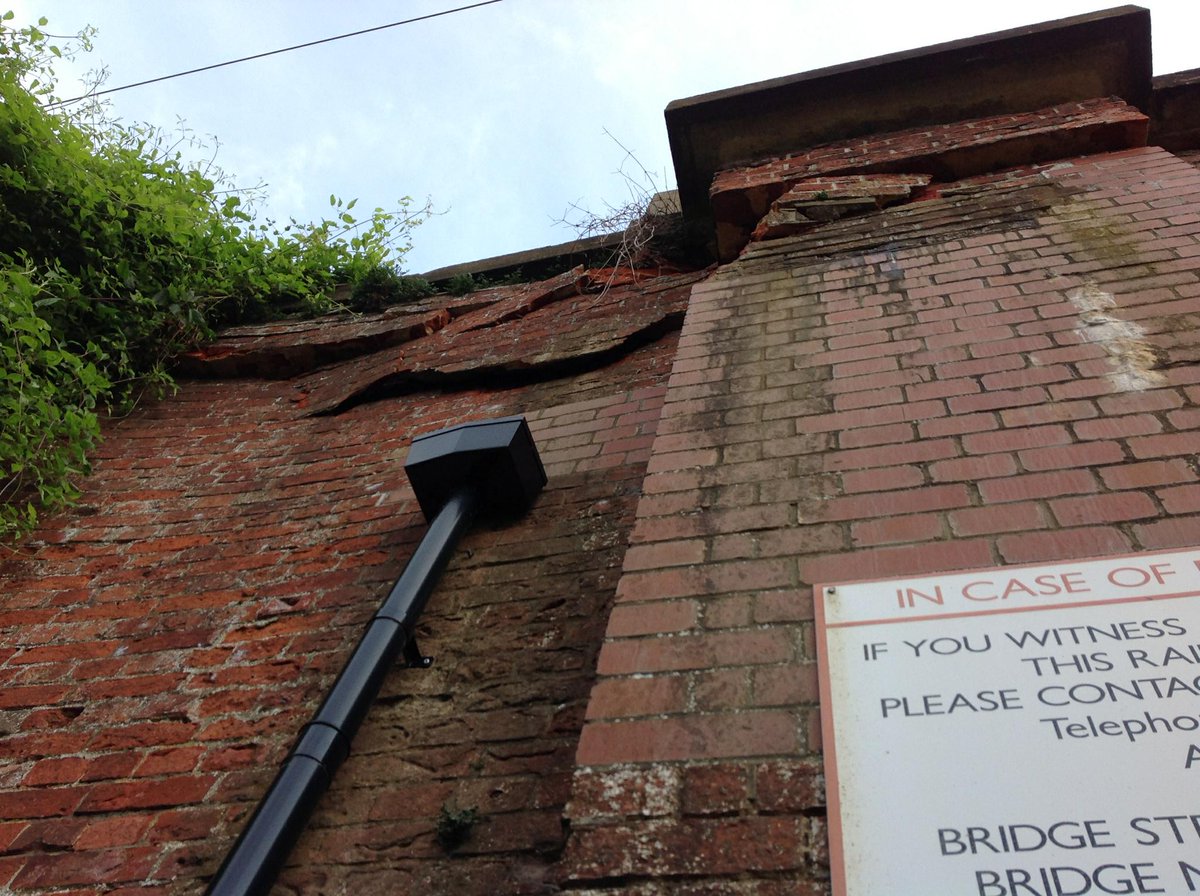 Advertisement
The Conservatives won the Witham constituency in Essex at the 2010 General Election with a majority of more than 15,000 votes.
Read the full story ›
A12 London bound blocked, stationary traffic due to overturned lorry between J22 B1389 (Witham North) and J21 B1389 Hatfield Road (Witham South).
All traffic is currently held after a lorry overturned in lane one. Traffic is also very slow on the northbound side.
A teenage boy has been charged in connection with an acid attack on a man in Witham, Essex.
The 15-year-old was arrested in Sutton, south London on Monday.
Corrosive liquid was thrown over the victim, Wayne Ingold at a block of flats in Bramble Road on Friday 8 August 2014.
The boy has been charged with throwing a corrosive fluid with intent to cause grievous bodily harm and will appear at Colchester Magistrates' Court today.
Advertisement
Essex Police have released shocking pictures of the victim of a chemical attack in a bid to catch his attackers. Warning - graphic images.
Read the full story ›
Police have released a second e-fit image in connection with an attack on a man in Witham which has left him with serious chemical burns.
The image shows another man police would like to trace as part of their investigation into the assault at Bramble Road on Friday, August 8.
An unknown caustic liquid was thrown over the 56-year-old victim at about 10.45am in a communal entrance to a block of flats.
One e-fit has already been released of a man with a distinctive braided hairstyle.
The victim had gone to collect his post from the entrance to a block of flats when he encountered the two men banging on the door.
Following a brief exchange the two men threw the liquid, which was in a glass bottle, and ran off.
He suffered injuries to his hands and face consistent with the use of a harmful liquid and was taken to Broomfield Hospital.
His injuries are not believed to be life threatening but are potentially life changing.
A 19-year-old man from Witham has been arrested on suspicion of assault in connection with a chemical attack on a 56-year-old man in Essex.
The assault happened in Bramble Road, last Friday at around 10.45am, when the victim had a liquid thrown over him as he went to collect his post.
The man has been taken to Colchester Police Station where he is currently being interviewed by detectives.
Anyone with information about the attack is asked to contact Essex Police on 101.
A person has been hit by a train on the London mainline at Witham in Essex.
Trains are being cancelled or delayed by up to an hour as the rail line between Norwich and London is blocked.
Greater Anglia says: "Train services running through this station may be cancelled or delayed by up to 60 mins at short notice. An estimate for the resumption of normal services will be provided as soon as the problem has been fully assessed."
Load more updates