Vehicle stop Spalding Town Centre driving slowly around town. Suspected Drink Driver actually chasing Pokemon #fpn https://t.co/E2aKCLbnWg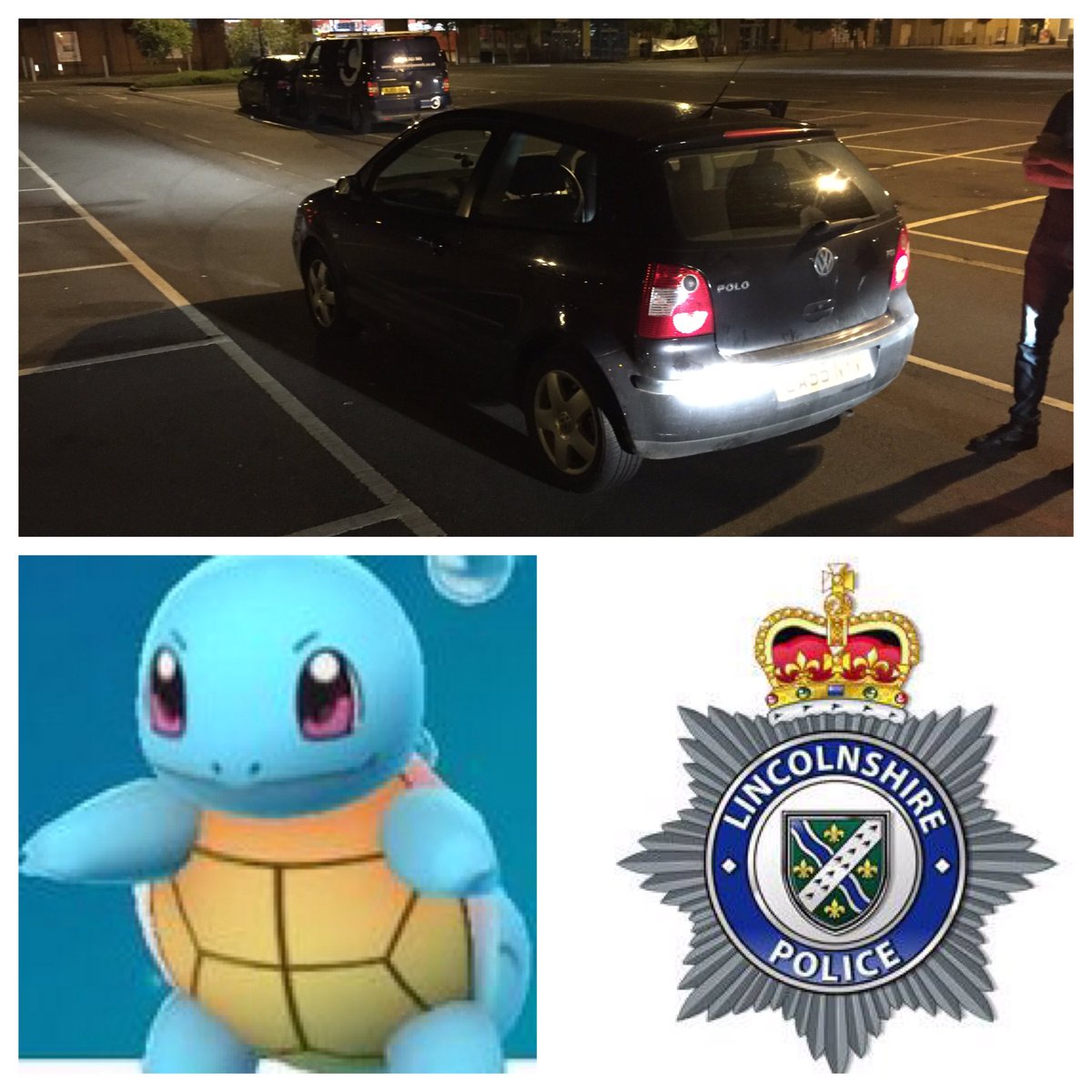 Police in Spalding, who stopped a driver on suspicion of drink driving yesterday (July 21) evening, were told he was chasing Pokemon.
The British Transport police have released images of people who were caught trespassing on the railway line to view the Flying Scotsman
Read the full story ›
Advertisement
Video report by ITV Anglia Rob Halden-Pratt.
Six motorcyclists who took part in an "outrageous" level of dangerous riding in Bedfordshire and Hertfordshire have been banned from driving for more than 10 years.
The offences occurred south on the A1(M) Hatfield and along the A421 in Bedford on Sunday 13 April 2014.
Video footage released by Hertfordshire police shows them speeding at more than 140mph.
The drivers were spotted doing wheelies while standing on the seat of the motorcycle and another was seen overtaking and undertaking - both at high speeds.
The motorcyclists were disqualified from driving and ordered to pay £500 costs, after pleading guilty to dangerous driving offences St Albans Crown court.
The defendants acted with a group mentality, presumably trying to impress each other with their outrageous and extremely dangerous antics.

They are fortunate that they did not cause a serious accident.

Our roads are not a playground for those who want to participate in extreme motorsports.
– PC Damian Bevan, RPU,
A Victorian train carriage that has stood empty for more than 100 years has been restored and is back on track in Suffolk.
Read the full story ›
Commuters are facing another day of frustration after more services were cancelled due to the soaring temperatures.
Read the full story ›
A spectacular sight is in store at Stowmarket today as a long term conservation project nears its end.
A large crane will lift the refurbished seven tonne first Class Smoking Coach onto its chassis at Brockford Station, the home of the Mid Suffolk Light railway.
The coach was originally commissioned by the Great Eastern Railway over 150 years ago and has now been returned to its former glory.
It will become part of the museum's regular rolling stock.
Advertisement
Temperatures in the Anglia region have soared past 31°C on the hottest day of the year.
By 4pm on Tuesday the temperature at Wittering in Cambridgeshire and Woburn in Bedfordshire had reached 31.4°C (88.5°F).
The hottest place in the UK so far has been Pershore in Worcestershire with a temperature of 33.4°C (92.1°F).
Temperatures across the Anglia region at 4pm on Tuesday 19 July 2016
31.4°C in Woburn, Bedfordshire
31.4°C in Wittering, Cambridgeshire
31.0°C in Cambridge
30.8°C in Harpenden, Hertfordshire
30.1°C in Marham, Norfolk
30.0°C in Santon Downham, Suffolk
28.9°C in Weybourne, Norfolk
27.9°C in Norwich
27.9°C in Wattisham, Suffolk
24.1°C in Cromer, Norfolk
A seaside resort in Suffolk has welcomed its first cruise ship carrying hundreds of passengers.
Read the full story ›
Temperatures are expected to continue soaring across the Anglia region.
On Monday, we had wall-to-wall sunshine with temperatures reaching 29°C at Cavendish in Suffolk.
It is forecast to get even hotter on Tuesday - up to 32°C. But parts of the South East could see temperatures climb as high as 35°C (95°F) - close to the record for July of 36.7°C (98.06°F).
Public Health England is urging people to look out for elderly relatives and friends who may be susceptible to the high temperatures - and to take extra care of young children, babies and those with heath issues.
Load more updates