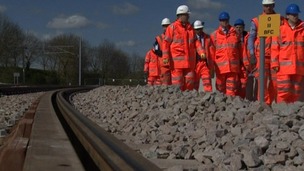 A new multi-million pound rail link in Suffolk which could take thousands of lorries off the roads is nearing completion.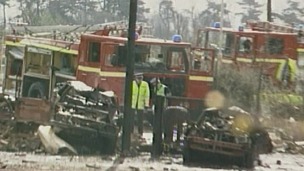 Twenty-five years ago a lorry full of explosives blew up on an industrial estate in Peterborough, killing one and injuring many more.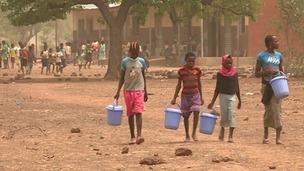 Water companies in the Anglia region are helping to bring clean drinking water to children in a village in west Africa.
Live updates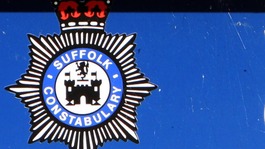 A man from Wyverstone in Suffolk has been charged with assault and firearms offences.
Read the full story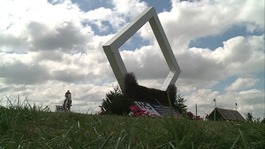 International competitiors from across the world have been taking part in the Burnham Market Horse trials this weekend.
Read the full story
Advertisement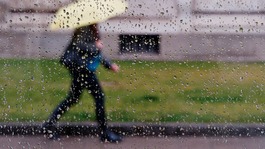 A man has been charged with the murder of a father in Braintree in Essex.
24 year old Luke Eva from Leigh-on-Sea has been charged with the murder of Michael Haastrup.
Eva has been remanded in custody. He's due to appear before Chelmsford magistrates court on Monday April 21st.
Police want to hear from anyone who saw any suspicious activity in the Chelmer Road area in Braintree after thieves tried to break into a house in Stour Court.
The attempted burglary took place between midnight on Saturday April 5th and midnight on Tuesday April 8th.
Thieves tried to jemmy open the back door but failed to force it. However around £600 worth of damage was caused to the door.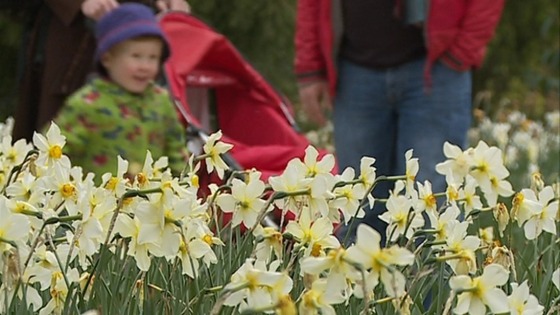 Children across our region have been on the look out for one thing this weekend...chocolate!
Easter egg hunts have been taking place at various National Trust properties, including Oxburgh Hall in Norfolk and the Wimpole Estate in Cambridgeshire.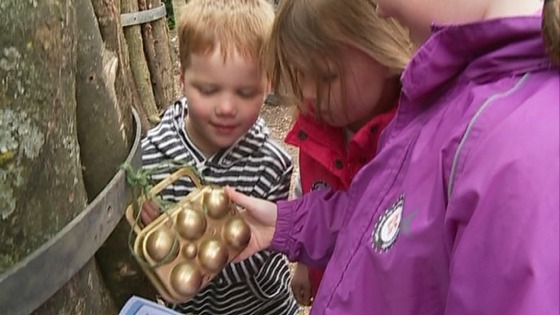 Families are given an 'Eggsploration kit', which includes a map, passport and special explorer hat.
At the Wimpole Estate, they have had more than 5,000 people taking part in the Easter egg hunt over the past few weeks. The trail goes through the estate's gardens, and involves tracking down golden egg boxes which eventually lead to a special chocolate Easter egg.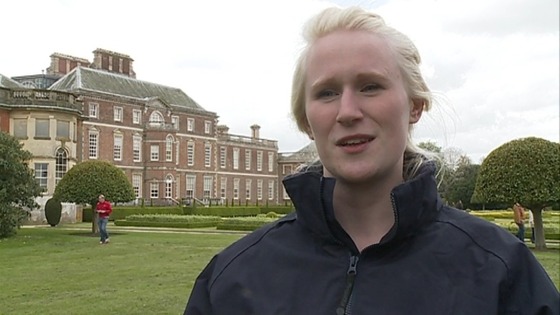 Hattie Parker from Wimpole Estate said:
"It's a really good family fun day out. It's something al the family can do together which is great.
"We've had 5,150 trails go out so far and all the children coming back and collecting their chocolate eggs - it's very exciting I think for everybody!"
Advertisement
Anglia Weather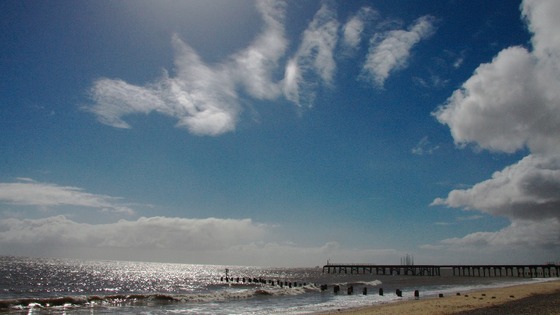 This Evening and Tonight:It will become increasingly cloudy overnight, with cloud thick enough to give a few showers in places by the morning. Temperatures staying several degrees above freezing. Minimum temperature 6 deg C (43 deg F).
Sunday: Some sunny intervals for time, but a band of rain will spread slowly north during the day, which could be heavy. Winds fresh and chilly northeasterly. Max temperature 13 deg C (55 deg F).
Outlook for Monday to Wednesday:Warmer than Sunday but staying unsettled with further showers, perhaps heavy on Tuesday. Brighter for a time on Wednesday, but with more some general rain expected later.
Woman killed in crash on A146 in Norfolk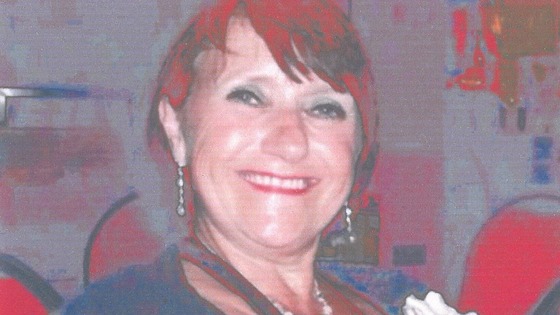 A woman who died in a road traffic collision in Loddon, Norfolk has been named as Christine Coulton, 62, from Bowthorpe, Norwich.
The three vehicle collision took place at 4.40pm on Thursday (17 April) on the A146 near to the High Bungay Road.
Four other people injured in the collision, including Ms Coulton's daughter, remain in hospital in a stable condition.
Today, the family of Ms Coulton issued the following tribute:
"Christine was a hugely devoted daughter, partner, mother, sister, aunty and friend to many, many people.
"Her loss has devastated us as a family and we are struggling to come to terms with such tragic news.
"Our thoughts are currently with her daughter who remains in a serious but stable condition in hospital. "The family would like to express their thanks to all the emergency services who attended the scene and for the on-going support by police and the countless messages received via Facebook.
"We also extend our best wishes for a speedy recovery to the families of the other parties injured."
The police investigation continues and any witnesses are asked to contact the Serious Collision Investigation Team on 101.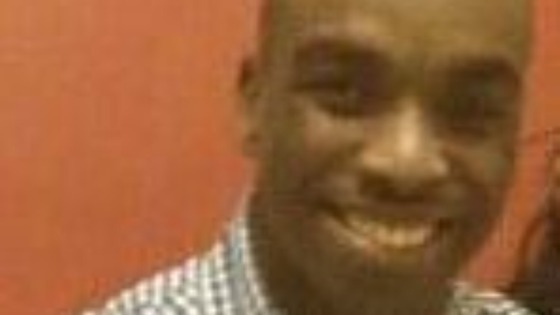 Police carrying out an investigation into a murder in Braintree have identified the man who died as Michael Haastrup, aged 24, from Southend. His family have issued a tribute to Michael who had recently become a father.
They said: "Michael was a new father, a son, a brother and a good friend who had his whole life ahead of him. He had just got a new job and had a lovely new home with his partner and new son.
"He was loved by many and helped people when he could. He used to bring in young homeless children to spend Christmas with his family to make them feel a part of this world again and bring hope into their lives."May his humble soul rest in peace."
Michael will be formally identified by HM Coroner when a inquest into his death is opened.
A 24-year-old man arrested on suspicion of his murder currently remains in custody being questioned by detectives.
A 20-year-old woman arrested on suspicion of assisting an offender has been bailed.
Members of Bedfordshire's Special Constabulary made over 500 arrests last year according to new figures.
They also stopped 1,061 vehicles, carried out 566 breath tests and seized 104 vehicles.
Police chiefs say they also issued 72 street cautions and made 93 alcohol seizures amongst other things.
The figures come ahead of a recruitment campaign aimed at boosting special Constabulary numbers from 206 to 322 by April 2015 and to 500 in the longer term.
The figures make incredibly impressive reading and graphically illustrate what an important contribution the Specials make to policing in Bedfordshire."
– Special Constabulary Chief Officer Nigel Green, MBE
Load more updates