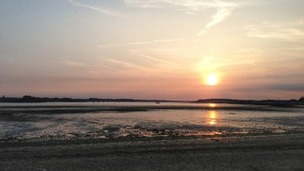 Mostly dry overnight but scattered thunderstorms later and during Monday.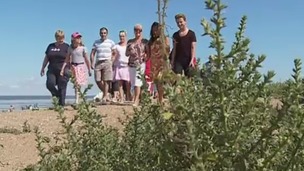 A footpath on a West Norfolk beach has re-opened after a four year campaign to make it public property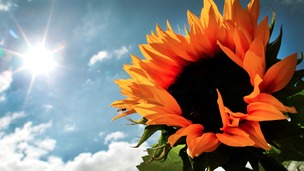 Feeling fresher with sunny spells and possible heavy showers later
Live updates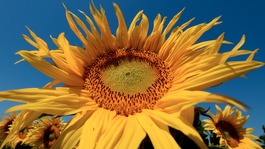 Any inland low cloud and mist will quickly clear, leaving most areas dry, sunny and very warm with highs of 28C.
Read the full story
Two former RAF fighter jets are to be sold at a public auction at Silverstone racetrack in Northamptonshire today.
A 1976 Hawker Siddeley Harrier GR3 Jump Jet and a 1988 Panavia Tornado F3 will go under the hammer.
The Harrier, which served during the Cold War, Belize and the Falklands, is described as being preserved "in almost time capsule condition".
We've never offered anything like this before and it's a privilege to be able to offer one of, it not the finest, Harrier in the world.

The history and provenance of the plane, combined with the fact that the aircraft is so complete, means this really is an exciting opportunity.
– Nick Whale, Managing Director at Silverstone Auctions
Advertisement
A motorcyclist has died after colliding into railings outside the University Campus Suffolk in Ipswich.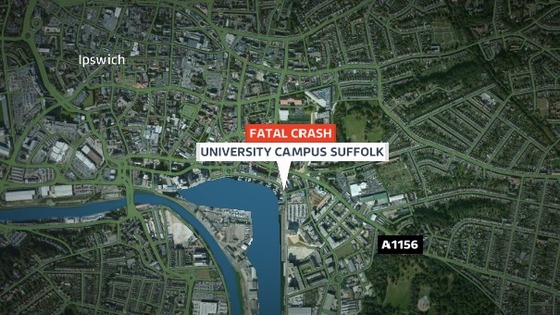 Police were called around 2.35am on Saturday 26 July, to reports of a motorbike riding at high speed through the town centre.
The bike, a Yamaha DT 125, then struck railings and glass along the waterfront, directly outside the University Campus Suffolk building.
The motorcyclist, a man in his early 20's and from Ipswich died in hospital.
Police are appealing for witnesses.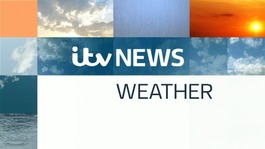 It will be the last of the very warm days today; tomorrow will be cooler with scattered, heavy showers.
Read the full story
A campaign has been launched today to try and convince the government to invest more money in the rail line that runs between Norwich and London.
Campaigners say better rail infrastructure would be worth billions to the local economy across Norfolk, Suffolk and Essex and they want passengers and businesses to sign up - to convince the government to pay up.
The British Motorsport summer continues this weekend in Northamptonshire as the Silverstone Classic gets underway.
Some of the world's finest, and most valuable cars will be at the track for the three day event of classic motor racing and festival fun.
Watch Sarah Beecroft's report below
Advertisement
National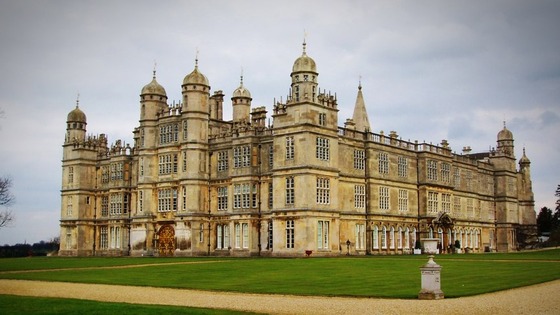 An investigation has been launched after a butler died at a stately home.
Arthur Mellar died after suffering serious injuries in an incident at Burghley House in Stamford, Lincolnshire, on July 12.
A joint investigation is being carried out by Cambridgeshire Police and the Health and Safety Executive into the circumstances surrounding his death.
David Pennell, Burghley estate director, said the house would co-operate fully with the investigation.
He said: "It is with the deepest sadness that we confirm the tragic death of Arthur Mellar, a highly-valued member of the household team at Burghley, following an accident on Saturday, July 12."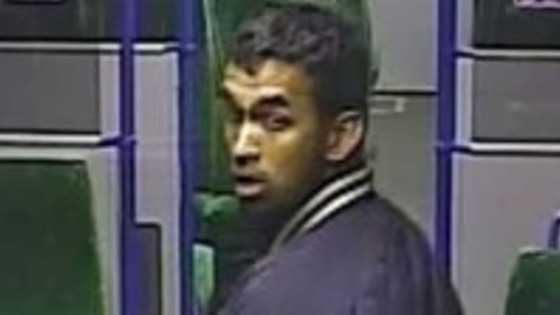 British Transport Police have released a CCTV image of a man they want to speak to in connection with a sexual assault on a train in Essex.
The train was travelling between Prittlewell and Southend Victoria station in the early hours of this morning.
The victim was a 23-year-old woman.
Detective Constable Paul Cudby said: "We have analysed onboard CCTV footage of the incident and are keen to speak to the man in the picture. I am confident he has key information on this assault."
Anyone with information is asked to call British Transport Police on 0800 40 50 40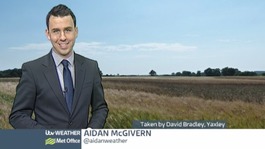 There'll be plenty more sunshine on Saturday and it will feel very warm away from coasts. Cooler on Sunday with scattered, heavy showers.
Read the full story
Load more updates