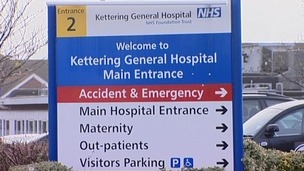 Kettering General Hospital has been granted over £300,000 by NHS England to expand its cardiac rehabilitation services.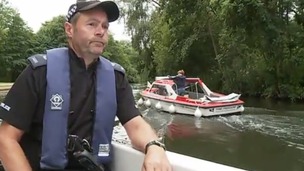 Police are warning of the dangers of swimming in deep water following four drownings in four days.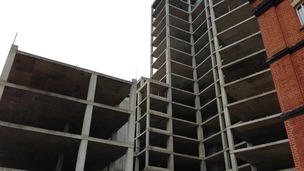 Ipswich could be on the verge of a major economic boost with plans to redevelop parts of the town.
Live updates
Business leaders from across Cambridge have been snapped out and about in the city wearing just their pyjamas but all for a serious purpose.
They were taking part in campaign being launched by Action for Children calling on people to join the fight against youth homelessness by posing in their nightwear and sharing the photos online.
15,000 young people were registered homeless last year.
The campaign coincides with Byte Night Cambridge, an annual fundraiser which sees members of the business and technology communities sleep rough at Cambridge Airport to raise vital funds in aid of the charity's youth homelessness services.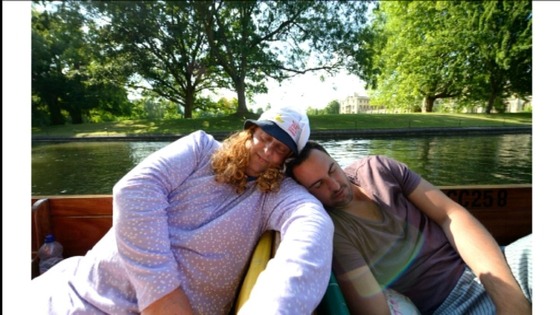 "We want to make people aware that youth homelessness is a real issue; there are teenagers in Cambridge and the East of England who don't have a safe place to call home. And more than that, we want to do something about it. That's why we're pyjamming and that's why we'll be sleeping rough on Byte Night. We need people to join the fight against youth homelessness. We need Cambridge businesses to help us raise more than £1 million for Action for Children."
– Nik, Byte Night Cambridge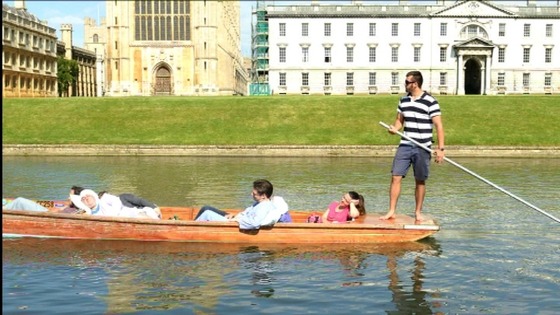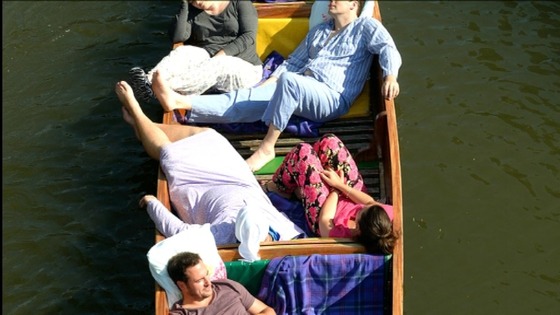 Norfolk shooter misses out on games record
Norfolk shooter Mick Gault could become the most decorated Commonwealth athlete in history later.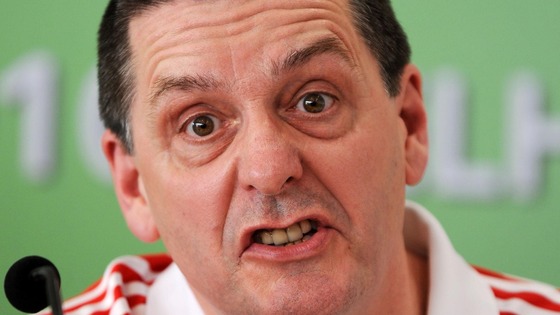 The 60-year-old grandfather from Dereham equalled the Commonwealth Games record of 18 medals over the weekend by winning bronze in the 10m air pistol competition. He's hoping for another podium place in this afternoon's 50 metre event.
Advertisement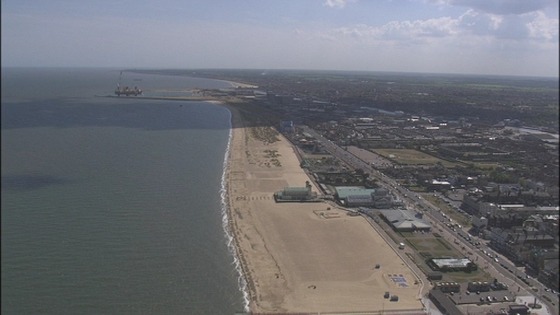 Great Yarmouth Borough Council begins a 12 week public consultation today aiming to ensure it spends within its means.
The council expects a gap in funding of nearly £5 million over the next four years - nearly 35% its budget.
Just under £1.5 million must be saved for 2015/16.
The consultation allows everyone in the borough to give feedback on the proposals and to share their own ideas to help councilors make informed decisions on future plans and council budgets.
The last RAF Tornado squadron to be sent to Afghanistan has been making final preparations at Marham in Norfolk.
It will be the fourth time 31 squadron's GR4s have seen action in Afghanistan.
The planes will be based at Kandahar Airfield, 95 years after it first arrived in country.
"Afghanistan is very much a part of our squadron's history and it is fitting that as we approach the centenary of our formation next year that we will once again fly in Afghan skies."
– Wing Commander Richard Yates, Officer Commanding 31 Squadron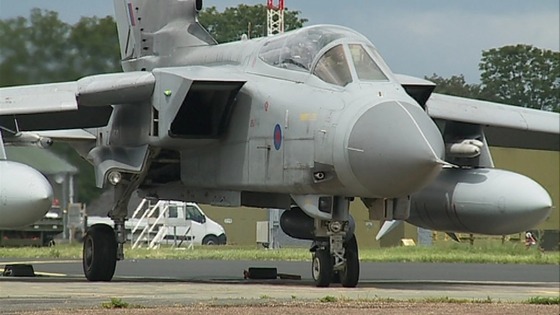 Over 100 parks in the ITV Anglia region have been given green flag awards as some of the best green spaces in the country.
Over 700 volunteers from Keep Britain Tidy carried out the judging for this year's Love Parks Week.
Winners include Christchurch Park in Ipswich, Castle Park in Colchester, Eaton Park in Norwich, Bedford Park and Ely Country Park in Cambridgeshire.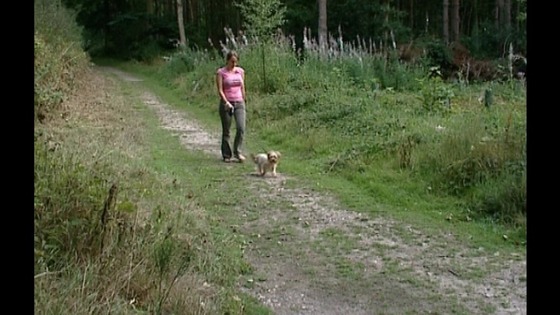 'It's another record-breaking year for the scheme. This is something well worth celebrating and testament to the efforts of the thousands of men and women, supported by some amazing volunteers, who work tirelessly to maintain the high standards demanded by the Green Flag Award.

The parks sector is facing some tough challenges so it is heartening to see that they are committed to maintaining and improving standards. We know how passionate people are about our parks and green spaces and the recent Heritage Lottery Fund report, State of UK Public Parks, highlighted the need for everyone to work together to ensure they are maintained for future generations."
– Paul Todd, Green Flag award scheme manager
Hertfordshire's Laura Trott defied a kidney infection to win a thrilling duel with Wales' Elinor Barker in the women's points race, securing gold in a photo finish in the Sir Chris Hoy Velodrome.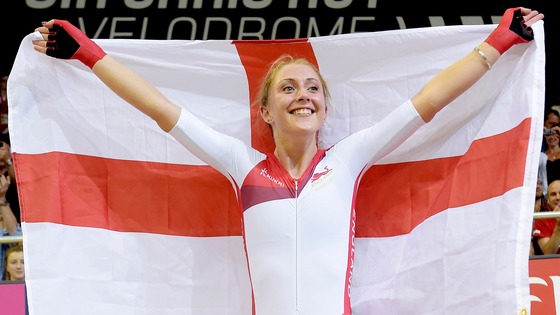 The double Olympic champion finished level with her Team GB colleague on 37 points after 25 hotly-contested kilometres but secured top spot on the podium by pipping Barker in the very last sprint and only then after studying replays.
It was a stunning finale for the London 2012 golden girl, who had battled illness as she failed to make any kind of mark in the individual pursuit or the scratch race.
Advertisement
Pollen forecast for the East of England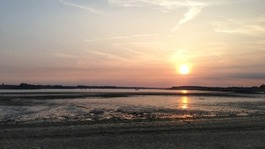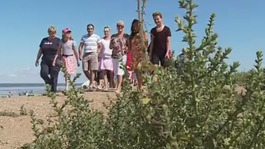 A footpath on a West Norfolk beach has re-opened after a four year campaign to make it public property
Read the full story
Police are appealing for the public's help tracing a man wanted in connection with several alleged offences.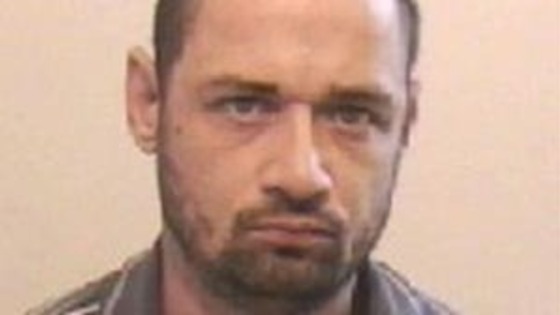 Officers want to speak to 38-year-old David Small following reports of actual bodily harm, false imprisonment and threats to kill offences that allegedly occurred in Stevenage between 1 May and 23 July 2014.
Police believe he could currently be in the Welwyn Garden City area but would ask members of the public not to approach him if they see him.
If anyone believes they have seen Small recently or know of his current whereabouts they are asked to get in touch with police using the Herts Police non-emergency number 101. Alternatively call Crimestoppers anonymously on 0800 555 111.
Load more updates