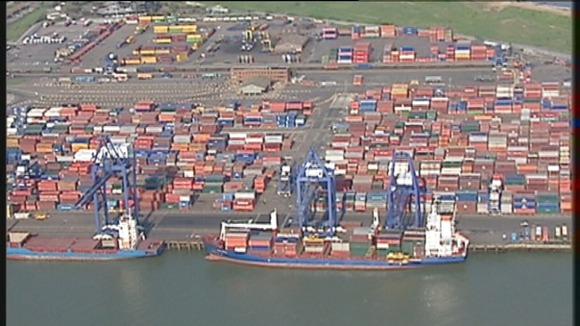 Work is due to start today on a new rail freight terminal at Felixstowe.
When it's finished it will double the number of goods trains which can use the port.
The Port of Felixstowe already handles 58 freight train movements per day.
It will also become the first port in the country designed to handle longer 30-wagon trains.
By increasing rail capacity, the port's owners expect it to eventually lead to a reduction in the number of lorries using the A14.