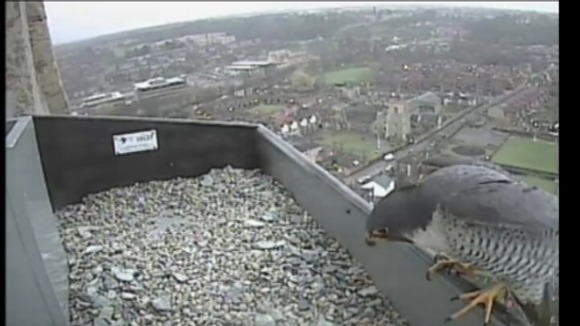 One of the peregrine falcons nesting on the spire of Norwich Cathedral has laid an egg.
The birds became internet stars after a webcam was installed by the Hawk and Owl Trust in 2011, allowing viewers to watch their every move.
Staff from the charity are hoping for a succesful breeding season after the eggs laid last year didn't hatch.