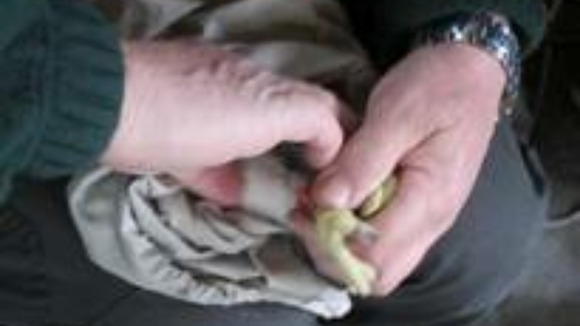 The peregrine falcon chicks on the spire of Norwich Cathedral have been fitted with identification rings.
Metal and plastic rings have been attached to the legs of the chicks by volunteers at the Hawk and Owl Trust and the North West Norfolk Ringing Group.
The volunteers say the rings are harmless and help to monitor the population and distribution of peregrines within the UK.
Each chick has a metal ring with its own unique identification number.
The female chick is already much bigger than her brothers and will be a third bigger than them once they are all fully grown.
A fourth egg did not hatch and has been removed from the platform - it will be sent for analysis.
The young peregrines will be taking their first flights in two to three weeks time.