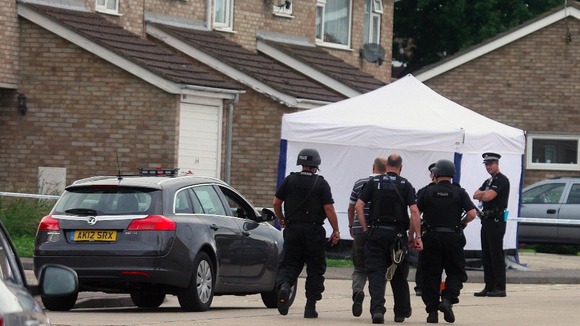 Armed police searching for a gunman who has killed a man in Clacton appear to be widening their search.
ITV Anglia correspondent Victoria Lampard is at the scene of the shooting. She says an "eerie silence" has descended on the area as residents are told by senior officers to stay indoors.
A police helicopter and dog teams have joined the search in the Essex seaside town.
Earlier police activity has failed to locate the gunman who is believed to be armed with a shotgun.