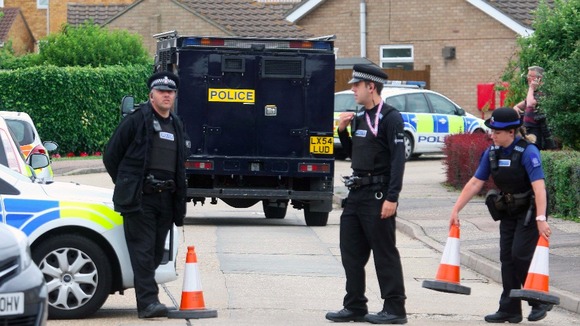 People living in the Essex street where an off duty policeman was shot dead have been describing what happened. One neighbour, who did not want to be named, said the gunman had crashed a car in an alleyway near a local doctor's surgery.
He said doctors later rushed out to help the men who had been shot.
Another neighbour said: "The first indication I had was what sounded like car doors being slammed.
"I went to look out into the street and there were all these police cars. All I could see were police cars and my friends were then phoning me telling me to stay inside and keep my doors and windows locked."
A major manhunt is now underway for the gunman who has been named by police as Peter Reeve.