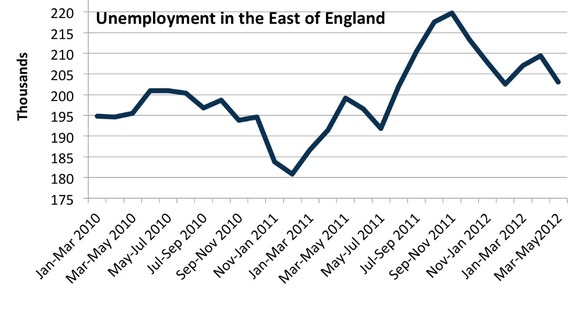 Unemployment in the Anglia region is still rising and bucking the national downward trend.
The latest quarterly figures for the three months to May reveal that 203,000 people are out of work in the East of England, a rise of 1,000 on the previous quarter.
However the figures are lower than last month.