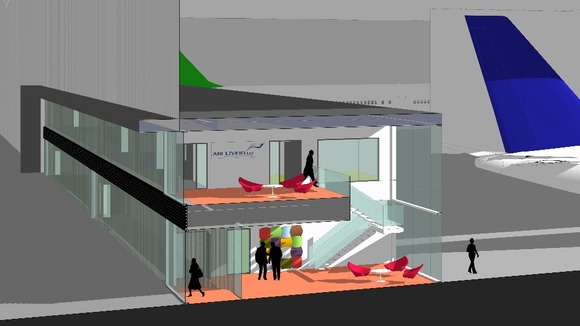 Plans have been unveiled to create an aviation business park at Norwich International Airport.
The airport has teamed up with a Cambridge-based property company Wrenbridge to build the new 850,000sq ft park.
And the development already has its first tenant - Air Livery.
The company which paints aircraft, plans to open a new state-of-the art painting facility which could lead to the creation of 120 jobs.
The park will be built on 100 acres of land to the north east of the main runway. The land is currently jointly owned by Norwich City and Norfolk County Council.
Andrew Bell, CEO of Norwich International Airport said: "This announcement marks another positive step forward for the Airport and further demonstrates the key role it plays as a driver of direct and indirect employment and economic growth in the region"