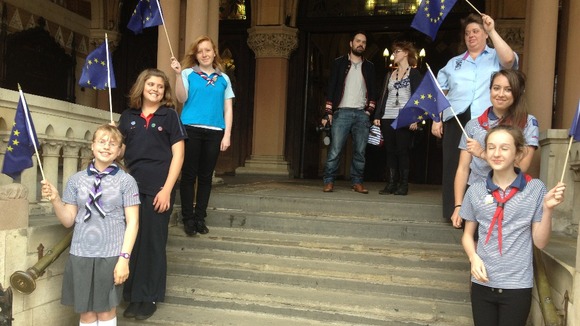 Her Royal Highness Princess Benedikte of Denmark is visiting Northampton to mark the strong trade links between her country and the town. Her visit comes after she opened the Carlsberg brewery in Northampton - the first outside its homeland of Denmark - in 1974.
The royal visit will begin with a reception at Northampton Museum and Art Gallery, where the princess will view the wedding shoes worn by Queen Victoria, her great-great-grandmother.
She will then move to The Guildhall, where she will see the two stone murals at either side of the entrance to the building depicting the Danish invasion of Northampton in the 9th Century and the arrival of HRH Princess Alexandra of Denmark in 1863 to marry the the future King Edward VII.