2012 Olympics
Definitely worth an #FF: Ogogo thanks fans on Twitter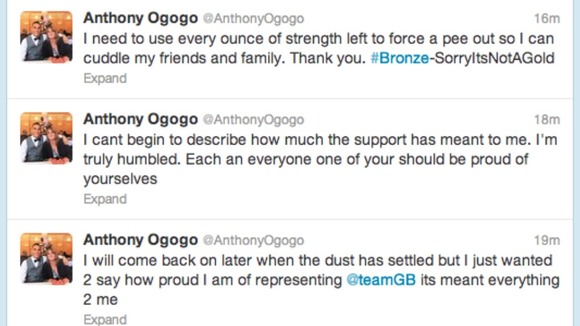 Anthony Ogogo has used Twitter to thank fans for all the support throughout the Olympics.
The Lowestoft boxer @AnthonyOgogo told his followers:
"I can't begin to describe how much the support has meant to me. I'm truly humbled. Each an everyone of one of you should be proud of yourselves."
The Olympic bronze medallist also said #Bronze-SorryItsNotAGold.