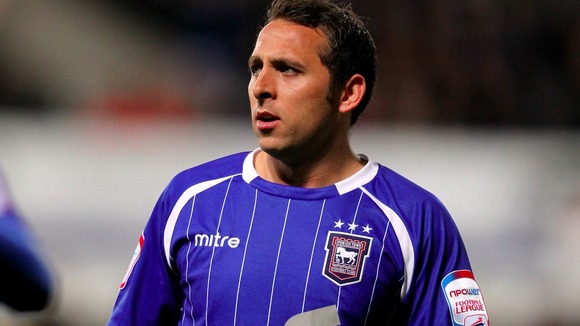 Ipswich Town Chief Executive, Simon Clegg has said the club will support striker Michael Chopra after he was charged with serious breaches of the rules of horse racing.
Chopra, along with nine others, faces allegations centring on horses being laid to lose on betting exchanges in races that took place between 1 November 2010 and 31 March 2011.
Chopra is accused of offering bribes to a jockey.
Ipswich Town have released a statement saying Town's Chief Executive, Simon Clegg and Chopra are "working to understand the full extent of the allegations and the background which led to the charges being made."
Commenting on behalf of the Club, Simon Clegg said: "Serious allegations of misconduct have been made against Michael by the BHA relating to events which occurred before Michael joined Ipswich Town.
"It needs to be recognised that at this time the charges made against Michael are unproven. Michael will be seeking his own legal advice on this issue, but we will support the player as we have done with his previous well published challenges and as he goes through the inquiry process.
"We will be making no further comment on this matter at this time, as we view it as a private matter between the player and a non-football authority."