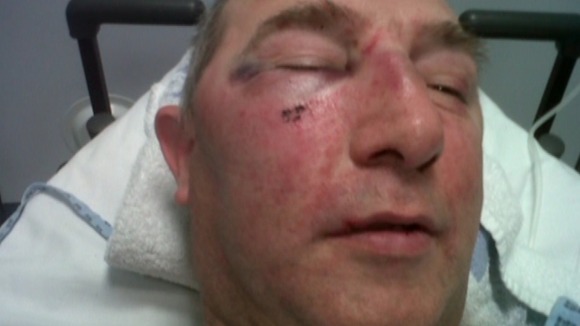 A family from Norfolk has hit out at the decision not to press criminal charges after a gang of youths attacked their home.
45-year-old Mark Goldsmith from King's Lynn was knocked unconcious when he was hit by a spanner as he confronted the youths on his doorstep.
He believes the trouble started because his son Luke reported a boy he believed had stolen his mobile phone.
"I'm dumbfounded that the people responsible aren't being prosecuted," said Mr Goldsmith.
"I identified them to the police and they arrested them but now aren't going to do anything about it. It seems they've got away with mob violence."
In a statement, police said they made two arrests. "Following a thorough investigation by detectives from Kibng;s Lynn CID, a file was passed to the Crown Prosecution Service who decided there was insufficient evidence to prosecute. The case remains open."