MP Nadine Dorries has told Daybreak that Andrew Mitchell never gave her permission to appear on I'm A Celebrity. "But he did give me permission to have the month off," she said.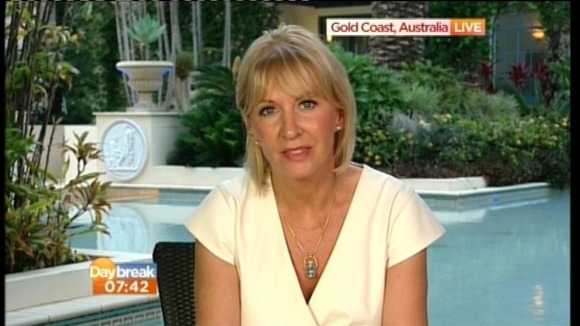 She added "I find it quite disappointing now, that now the spotlight came onto this, that he has chosen, and particularly after all the support I gave him during his own particular troubles recently, that he's tried to be clever with words. It epitomises politicians."
Earlier this week Mr Mitchell told Anglia News that requests for time off don't go through his office, but ultimately have to be signed off by the whip for absences. He wouldn't be drawn on whether he had informally discussed Mrs Dorries taking time off.
Responding to criticism about leaving her constituency, Mrs Dorries said that she has set up a temporary office in her hotel room in Australia to deal with constituency work. She says she also worked all the way through her summer, when other MPs took time off.