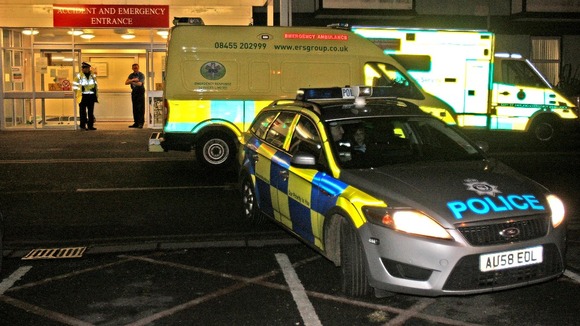 A prison officer told how she thought she was about to die at a Suffolk hospital when a gunman demanded a prisoner in her custody be freed.
Kim Lockwood thought she was in a training exercise when a man pointed a handgun to her head outside West Suffolk Hospital in Bury St Edmunds, a court heard.
The incident happened on the evening of January 25 and led to the escape of prisoner Andrew Farndon, who had been jailed for grievous bodily harm after fracturing his victim's skull in a hammer attack.
Woolwich Crown Court heard he had been taken to the hospital's accident and emergency ward after suffering a knife wound to his shoulder at Highpoint prison in Stradishall, Suffolk.
Farndon's former jailmate Garry Cowan, 44, is standing trial accused of possession of a replica handgun with intent to cause fear of violence, and assisting an offender to escape, which he denies.