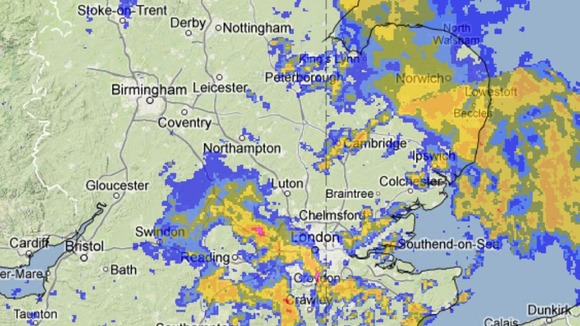 The forecast is for heavy rain to clear eastwards then brighter skies developing. Many parts dry for much of the day but showers will develop, these heavy, perhaps thundery at times and quite slow moving, giving a risk of local downpours. Maximum temperature 10°C.
The yellow and orange areas of the map above indicate rain rates of 2 to 8 mm per hour.
Parts of Northamptonshire have seen a month's worth of rain in less than a week.