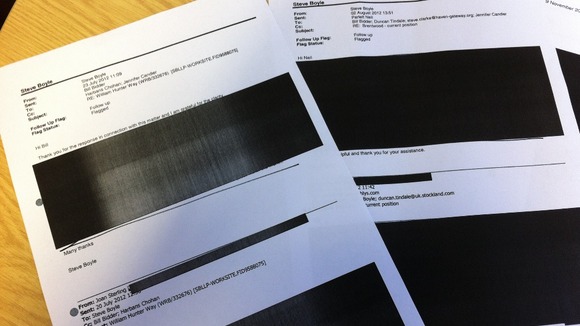 An Essex councillor who asked for access to a council report was astonished to find nearly single one of the 425-pages was blacked out.
Russell Quirk made the request to Brentwood Council in Essex under the Freedom of Information Act but nearly all the words were redacted.
Mr Quirk was trying to find out about plans to build a cinema complex next to The Sugar Hut, a nightspot make famous by the ITV2 programme The Only Way Is Essex.