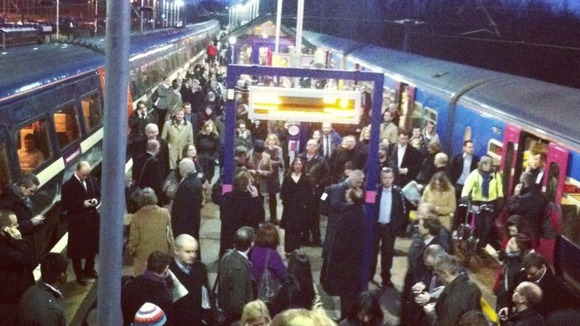 Thousands of rail commuters are facing delays and cancellations after overhead power line problems on the East Coast Main Line.
Rail commuters endured more travel misery this morning on one of the country's busiest lines.
Engineers say the problem involves 14 "droppers" which are part of the overhead wires and which were found to be broken and causing damage to trains.