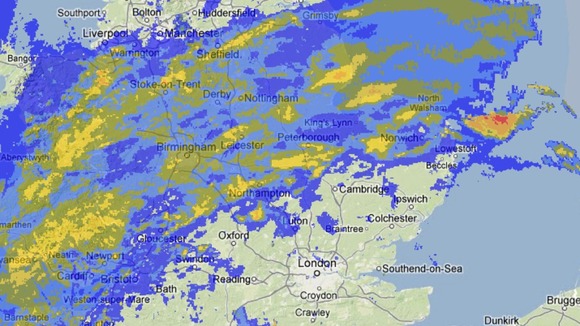 More rain is forecast for the Anglia region over the Christmas period adding to flooding problems on many rivers in Northamptonshire, Bedfordshire and Cambridgeshire.
Stowe in Buckinghamshire recorded 53 mm of rain in the four days from Wednesday to Saturday which is nearly the normal amount expected to fall in the whole of December.
After starting with a drought, 2012 in the Anglia region looks like ending up as the wettest year for more than a decade.