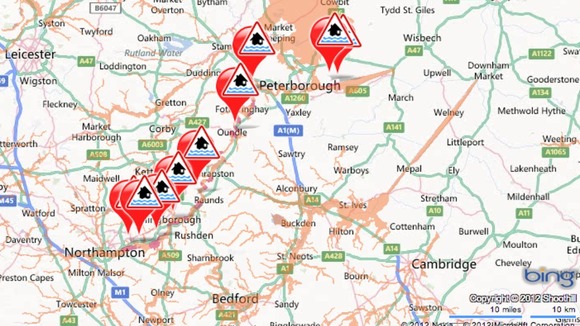 As more rain falls across the Anglia region on Friday and with more forecast over the weekend there remain a number of Flood Warnings in force.
At 9.30 am on Friday there were 9 Flood Warnings and 29 Flood Alerts in place in the Eastern Counties. Most of the Flood Warnings are along the River Nene in Northamptonshire and Cambridgeshire.
It comes as 2012 was confirmed as the wettest in more than a century of weather records.
More details of the Flood Warnings are on the Environment Agency website.