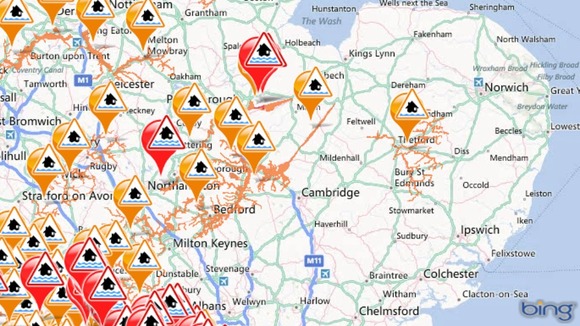 More rain is expected on the final day of 2012 - a year which has been confirmed as the wettest ever in East Anglia.
There are still 3 Flood Warnings and 10 Flood Alerts in places across the Anglia region after a festive season dominated by heavy rain.
For the latest flooding information check the Environment Agency website.