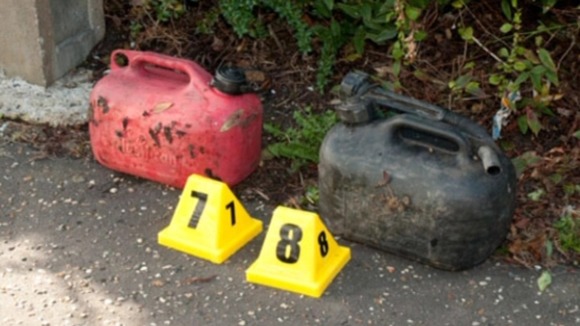 Three months on from the fatal fire in Barn Mead, Harlow police are still trying to find answers to the murder investigation into the deaths of six members of the Shakoor family.
Dr Sabah Usmani and her five children, aged 3-12, died following the fire in the early hours of Monday October 15, 2012.
Detectives have issued a photograph of two quite distinctive petrol cans that were found in bushes in Barn Mead two days after the fire. Anyone who recognises them, knows where they were bought or knows how these cans came to be there, can ring the investigation team on 01277 266869.