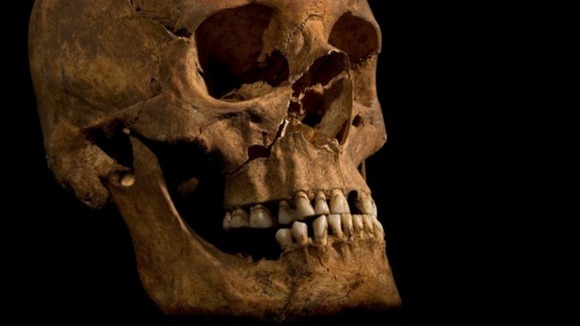 More than 550 years since he was born at Fotheringay Castle in Northamptonshire, the body of King Richard III has been found under a car park in Leicester.
The last Yorkist King died in the Battle of Bosworth in 1485. Henry Tudor won that battle and took the throne as Henry VII.
King Richard III's body was exhumed in September. The skeleton had a curved spine, consistent with accounts of Richard III's appearance. Today, scientists at the University of Leicester confirmed that - after DNA testing - the body was that of the former King's.