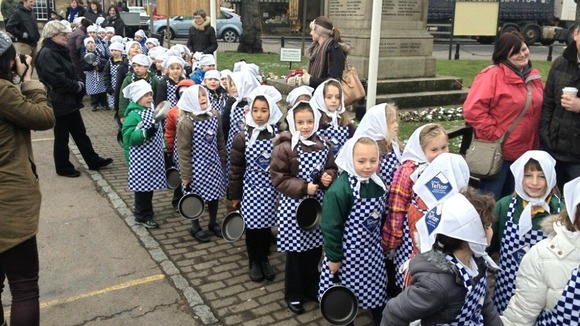 Britain's oldest pancake race is being held in Olney near Milton Keynes.
The race dates back to 1445 and it's believed it all began with a woman who was late for the Shriving service at Olney Parish Church.
The main race happens shortly before noon but children's races are held during the morning.