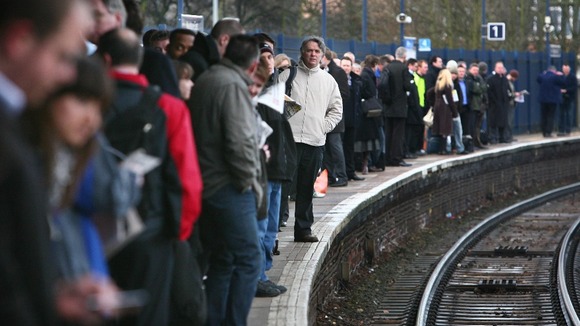 Rail passengers between London and Peterborough endured more morning misery when an overhead line problem led to major disruption to key services.
On the East Coast line, no trains were able to run during the Wednesday morning rush-hour.
There were reports that scores of passengers had been left stranded at London's King's Cross station overnight after the last train to Leeds was cancelled.
The latest overhead line problem is at St Neots in Cambridgeshire and is affecting a number of train companies.
On First Capital Connect, buses replaced trains between Biggleswade and Peterborough, with journey times extended by up to 60 minutes
Grand Central and First Hull Trains' services were unable to run between Peterborough and King's Cross, but it was hoped that a limited East Coast service would be able to operate between Peterborough and King's Cross after 9.30am.
A Network Rail spokesman said: "We apologise to passengers for the significant disruption this is causing to services. We're doing everything we can to repair the damage and get people moving as quickly as we possibly can."