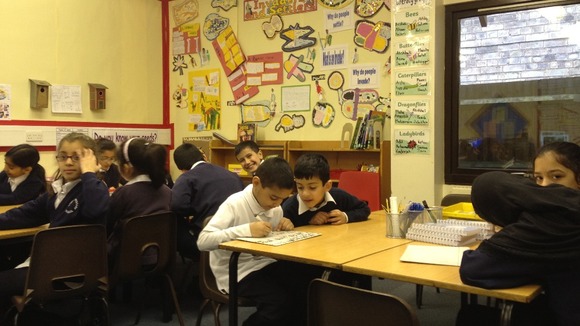 A primary school in Peterborough is thought to be the first in Britain where all the pupils only speak English as a second language.
All 440 pupils at Gladstone Primary School have a foreign language as their mother tongue.
The head teacher Christine Parker says it does have its advantages: "A child who is truly bi-lingual and is able to think in two different languages really does impact on their intellectual development."
The school has recently received a "good" rating from education watchdog Ofsted after being rated "inadequate" in November 2011.