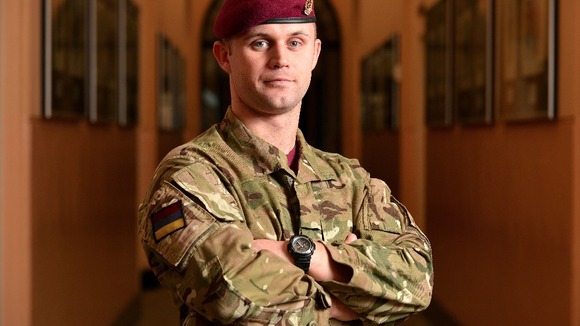 A Colchester-based medic who saved four men whilst under intense enemy fire has been awarded a Mention in Despatches.
Corporal Daniel Rudge, a Combat Medical Technician Class One was on a joint patrol with the Afghan Uniformed Police (AUP) in Lashkar Gah when they came under fire.
Seven insurgents were firing automatic weapons, small arms and rocket propelled grenades at the patrol from 500 metres.
One of the team was shot and 29 year old Daniel remained with the casualty to give first aid throughout the 70 minute battle despite the personal risk from incoming fire.
He also risked his life to give life-saving first aid to his commander who was hit.
The Mention in Despatches is one of the oldest forms of recognition for gallantry within the UK Armed Forces.