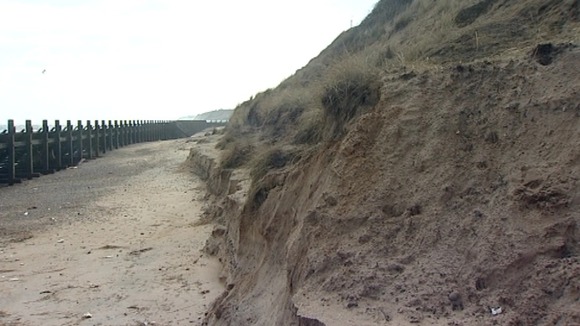 The owners of a holiday park on the Norfolk coast are blaming the extension of a nearby port for ruining their beach.
Bourne Leisure, which owns the Hopton Holiday Village, commissioned a report which claims erosion of the beach has speeded up since the nearby Great Yarmouth Port was extended in 2008.
EastPort, which owns the port at Great Yarmouth, was given the report this morning and has yet to comment.