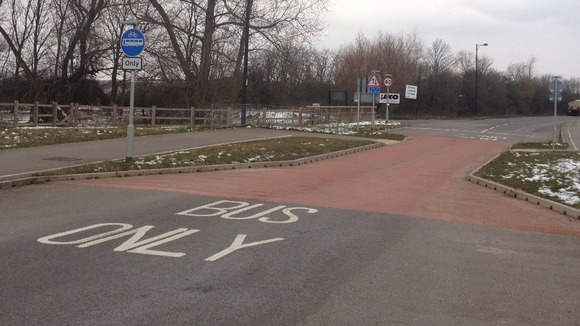 A bus lane on an estate in Bedford has outraged residents after they were left facing a two-mile detour to get home.
People living on Wixams estate, outside Bedford, now have to drive along the busy A6 to avoid the 32ft lane that is used by just two buses an hour at peak time.
Nearly 300 drivers been fined since the road was fitted with cameras and marked 'Bus Only' two weeks ago.