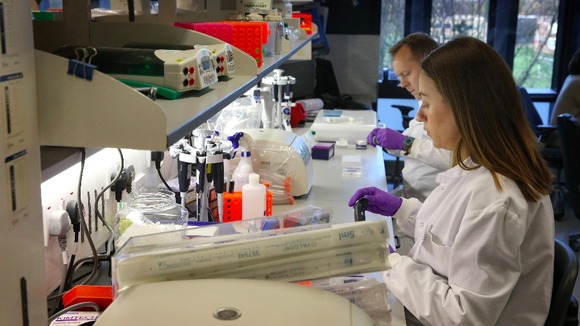 GPs could be routinely testing patients for genetic risk of cancer within five years following a landmark study by Cambridge scientists.
The biggest investigation of its kind ever carried out has greatly multiplied the number of known genetic markers linked to breast, prostate and ovarian cancer.
In future, the results may make it possible to single out individuals with a potentially lethal hand of genetic cards using a simple saliva test.
They can then be monitored closely for the first signs of developing cancer, or - in the most high risk cases - be offered preventative treatment.
Experts believe the cheap and easy tests could be conducted in family doctors' surgeries.
Samples would initially be sent off to laboratory specialists, but eventually GPs could be doing the analysis themselves.