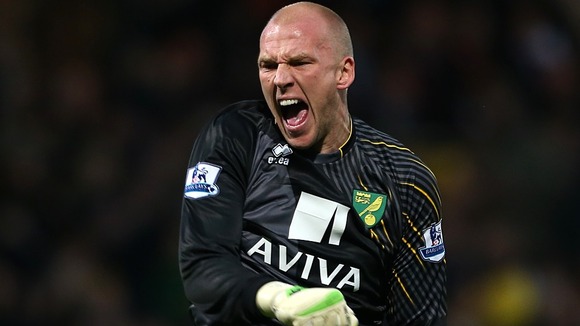 Norwich City hope that goalkeeper John Ruddy will be able to feature in the club's next development game as he continues to regain full fitness.
The England international hasn't played since City's Premier League game at Everton after suffering a thigh injury.
He managed to finish the match despite sustaining the injury, which later required surgery.
Meanwhile Mark Bunn is expected to return to the starting line up for Saturday's game at home to Swansea. He missed the trip to Wigan because of a one match suspension.