About 100 people have turned up to light lanterns in Lowestoft in memory of a mother and her children who died in the town on Monday.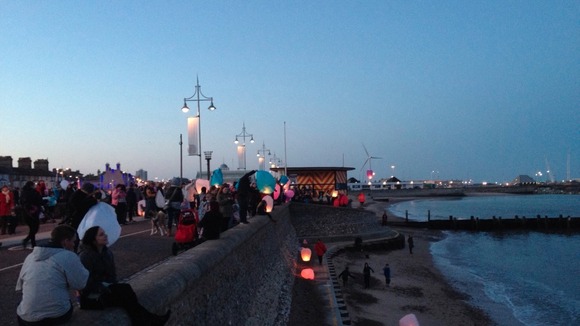 The family of Fiona Anderson were among those who gathered on the seafront this evening.
The body of the 23-year-old, who was pregnant, was found at the bottom of a multi-storey car park in Lowestoft. Her three young children were discovered dead at their home later that day.