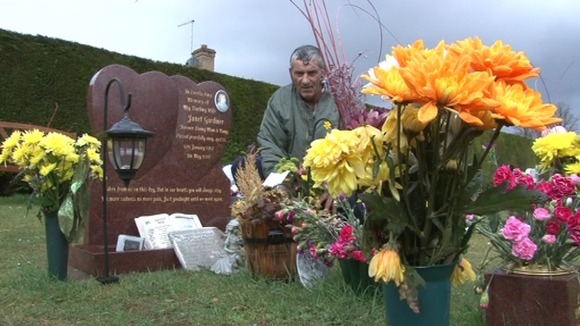 A widower from Suffolk says he isn't being allowed to grieve for his wife because of council regulations.
Barrie Gardiner from Mildenhall wants to be allowed to keep flowers and ornaments on her grave but has been told to move them.
The cemetery is maintained by the local council who want to keep it tidy and formal
Barrie says all he wants is to grieve his wife in the only way he knows how.