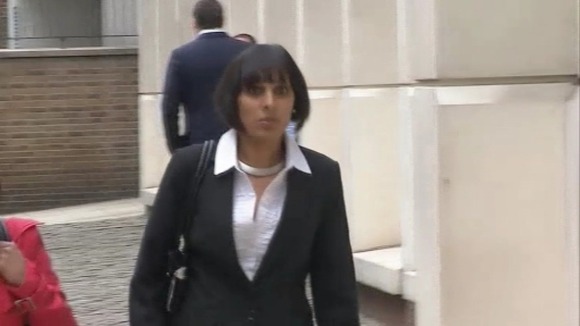 The boss of a dental nurse suffered from seizures and was admitted to hospital after being poisoned, a court heard today.
Ravinder Kaur, 34, is charged with administering a "poison or noxious substance with intent" after she allegedly put mercury amalgam - a substance used in dental fillings - into a cup of coffee she made for her boss Laura Knowles. Kaur denies the charge.
Assistant dental nurse Kaur is accused of slipping the substance into Laura Knowles' cup of coffee at a dental practice in Shefford, Bedfordshire last March.
Ms Knowles, 36, the practice manager at the Shams Moopen Dental Practice, told the jury that over the weekend she had bouts of dizziness, diarrhoea and vomiting.
On her return to work on Monday, Ms Knowles had to be hospitalised due to having a seizure - the type people suffer when they have an epileptic fit", according to Rupert Bowers, defending.She also lost consciousness.
Ms Knowles told the jury she attributes all of her symptoms to the mercury, but admitted that to this day she has "no knowledge whatsoever" regarding the consequences of ingesting the substance.