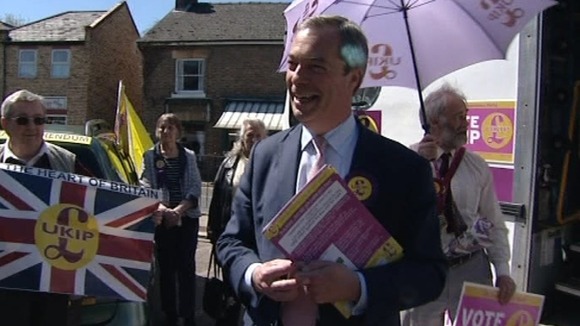 Polls have closed in local council ballots which will be keenly studied in Westminster for pointers towards the 2015 general election.
A surge in support for the UK Independence Party has left all three main parties nervous, with the Conservatives and Liberal Democrats particularly expecting to suffer at the hands of Nigel Farage's candidates.
Mr Farage paid several visits to the Anglia region during the election campaign and says its the strongest area for his party. They currently hold only 6 of the 453 county council seats in the region.
Bookmakers are predicting Mr Farage's candidates could scoop more than 100 seats nationally and Prime Minister David Cameron acknowledged that Conservatives face losing votes to UKIP.