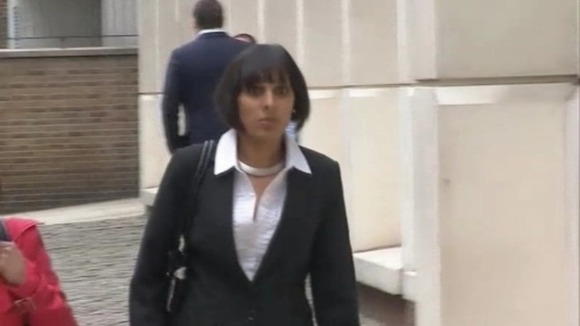 A dental nurse from Bedford accused of trying to poison her boss by putting mercury in her coffee, told a court she had been framed.
Ravinder Kaur, 34, told Blackfriars Crown Court that she had been 'framed' for the crime because of a complaint she made against the practice.
Kaur is accused of lacing a coffee drink she had made for her boss Laura Knowles with mercury amalgam, a substance used to make fillings.
The alleged incident took place at the Shams Moopen dental practice at the Shefford Medical centre in March 2012.
Samantha Cohen, prosecuting, put it to the jury that Ravinder Kaur blamed her boss Laura Knowles for not sticking up for her at two disciplinary hearings.
Kaur told the court that it was Dr Shams Moopen, the owner of the practice who disciplined her.
She said she thought the real reason disciplinary action had been taken against her was due to a complaint she'd made to the care quality commission about the practice.
She said: "I've been framed, yes I made a cup of coffee for my boss I don't know how this has happened"
Ravinder Kaur denies the charge of administering a noxious substance with intent. The trial continues.