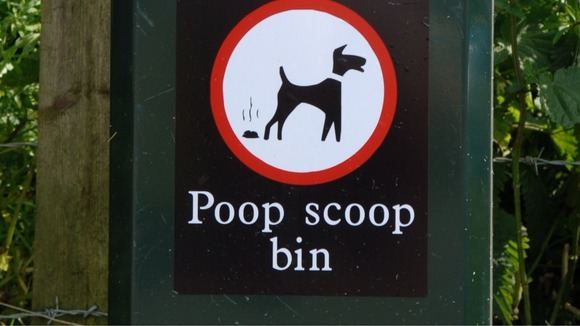 People living in Stevenage are being invited to collect free dog waste bags in the Town Square today from 10am until 3pm.
The Mayor of Stevenage is trying to tackle dog fouling in the town after more than 200 complaints were made in the last six months.
Stevenage Borough Council is giving away 20,000 dog waste bags at events throughout the summer and is asking residents to report those who don't pick up their dog's mess.
The team are also stepping up patrols of dog mess hotspots and will be installing new dog waste bins.
Councillor John Gardner, Executive member for Environment and Regeneration, said, "More and more of you are telling us that you're fed up with dog mess, particularly around schools and in our parks and green spaces.
"We're inviting you to come along to our patrols and trailer days so you can let us know the dog fouling hotspots we should be targeting."
"It's really important that we work together to tackle the issue, so if you come across dog fouling, please report it to us. We want to encourage everyone to be responsible dog owners and pick up after their pets so we can all enjoy pristine pavements and clean and green parks."
Not picking up dog mess carries a maximum fine of £1,000 and council officers can issue on the spot fixed penalty charges of £50.